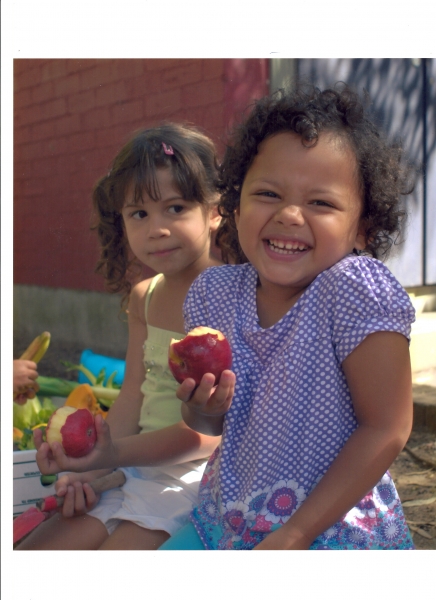 "To us, health is about so much more than simply not being sick. It's about getting a balance between physical, mental, emotional, cultural and spiritual health. Health and healing are interwoven, which means that one can't be separated from the other." Dr Tamara Mackean, Australian Indigenous Doctors' Association.
Any overview of the health status of the Indigenous community will conclude that they are the least healthy demographic in Australia, especially when confronted by an overwhelmingly negative array of statistics, all of which are at odds with their fellow citizens. While there have been moves to redress the balance, there still remains much to be done to reduce Indigenous disadvantage with respect to life expectancy, child mortality and general ill health. Social historians will also point out that much of this is a result of the general discrimination that Indigenous people have been subject to in all spheres of life, characterised by greater unemployment, lower educational attainment, poor housing and reduced access to facilities in general. In examining the current status of Indigenous health, the most pertinent question must surely be - what can be done to remedy the situation? Some of this can be attributed to the fact that access to healthcare is sometimes difficult in a rural setting, though Indigenous people have historically been marginalised by urban-based health services.

Indigenous Health Facts
Some of the most disturbing statistics regarding Indigenous health relate to life expectancy, which is some 20 years lower than non-Indigenous Australians and perhaps more shockingly, lower than the citizens of contemporary war-torn Iraq enjoy. Indigenous Australians are also twice as likely to be admitted to hospital as non-Indigenous Australians, with higher rates of ill health from diseases such as cancer, diabetes and cardiovascular diseases. Children are no less affected with mortality rates three times the national average.
What Went Wrong?
The dramatic lifestyle changes experienced by many Indigenous people are perhaps central to many of the current health concerns, with urbanisation often accompanied by social isolation and cultural dislocation. From an individual health perspective, one area of major concern has been the change in diet away from one that would have originally been rich in nutrients and low in fat. As more Indigenous communities become urbanised, this diet has been replaced by foods high in fats and sugars which are low in basic nutrients. These factors are largely attributed with the prevailing high rates of obesity, cardiovascular disease and diabetes in Indigenous communities. This has been compounded by a switch from relatively mild traditional alcohol, largely manufactured from plant sources to highly potent Western forms. Despite the obvious problems that many communities have with alcohol, recent surveys have found that proportionally fewer Aboriginal people drink alcohol than other Australians – facts that are largely ignored by the mainstream media.
Turning the Tide
While the overall picture is especially bleak, there are some seeds of hope being sown by Indigenous and non-Indigenous non-governmental organisations, with the specific objective of turning the tide. A specific example of this is Gunawirra - a not-for-profit, member-based organisation made up of Aboriginal and non-Aboriginal professionals and specialists. Their specific objectives include steering Aboriginal mothers and fathers away from lifestyles that place their health at risk; as well as providing training and support to teachers and workers in Aboriginal community areas with the aim of nurturing and protecting young children in their early developmental phases. Gunawirra projects and programs encourage young Aboriginal mothers and fathers to avoid the dangers of alcohol, substance abuse, domestic violence and sexual abuse.
Promoting Knowledge
One Health Organisation, an organisation that advocates sustainable, non invasive, community driven initiatives for primary healthcare is a collaborative partner of Gunawirra, and has consciously attempted to avoid any cultural colonialism in its institutional Indigenous outreach programs. The organisation's CEO Jimi Wollumbin explains that their approach is instead based upon promoting knowledge. "We have gone for a social venture model where we encourage Indigenous medical knowledge and practices whilst providing tools such as training scholarships in health and wellness for individuals from Indigenous communities. Besides gaining new skills which they can take back to their communities and promote wellness, it is also a form of personal empowerment," he said.
Closing the Gap

There have been more concrete steps in recent years by government to redress the balance, most significantly the 'Closing the Gap' strategy initiated by the Council of Australian Governments (COAG) in 2007. This aims to 'reduce indigenous disadvantage with respect to life expectancy, child mortality, access to early childhood education, educational achievement and employment outcomes…within 25 years' and includes measurable targets with a series of ambitious targets. In some localities the health status of Indigenous people is improving – albeit slowly. This is true for some infectious diseases which have been curtailed by immunisation programs, with reductions in pneumococcal pneumonia, infant respiratory infections, hepatitis B and tuberculosis. Overall however, the discrepancy between the health status of Indigenous and non-Indigenous citizens continues to be stark.
In the long term local community level, initiatives are the likely way forward for Indigenous health, given the often-protracted pace of more macro led approaches. Mainstream media could also play a more constructive role in reporting on the many vibrant and functional Indigenous communities, projects and initiatives, which would go a long way to encouraging Indigenous Australians to have a more positive sense of self.
Originally published on May 19, 2011