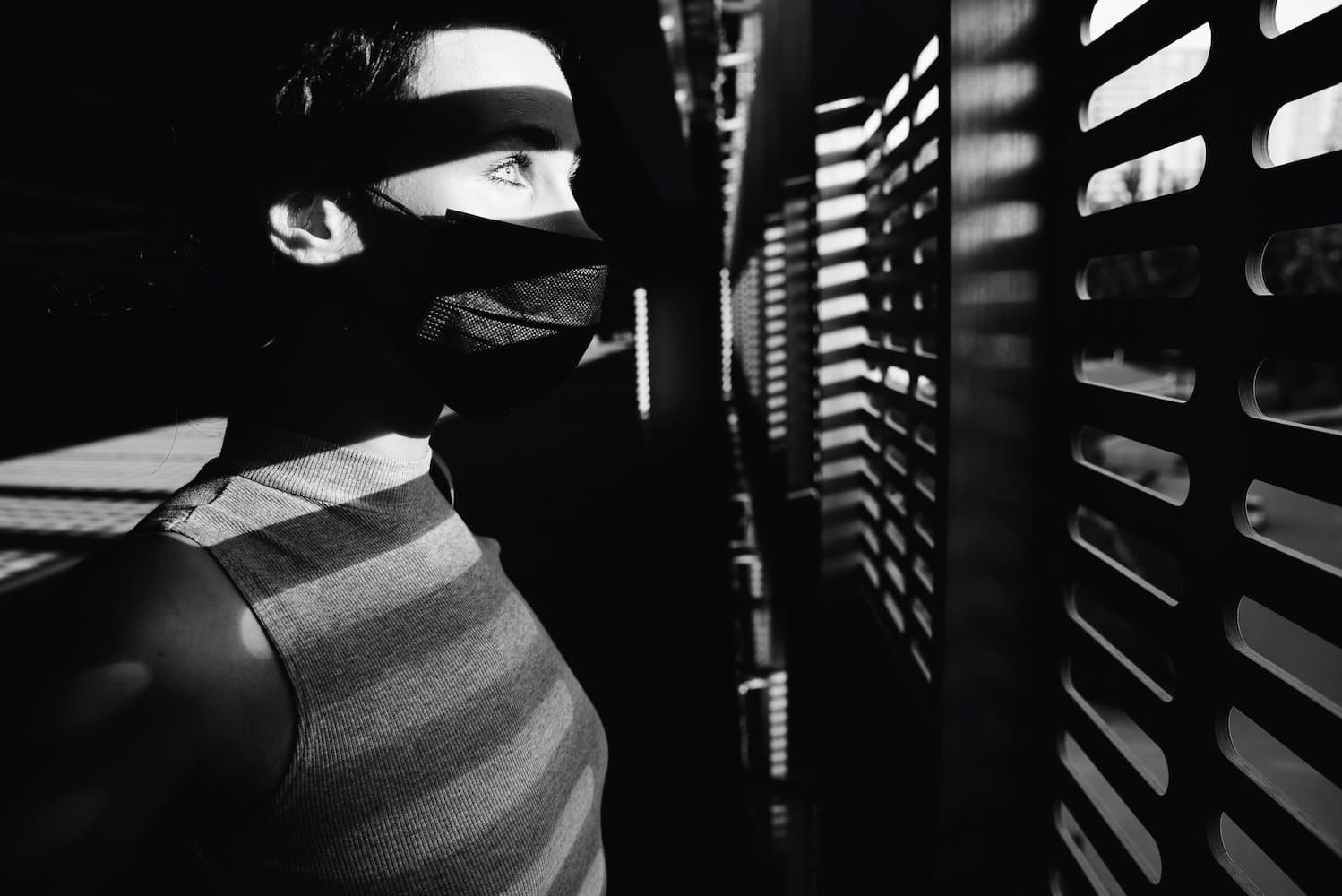 As COVID-19 spreads further each day, mental health support becomes increasingly important. Maintaining mental health during a pandemic can help prevent injuries, as a recent cross-sectional study of post-COVID-19 patients discovered that approximately 40% of them have an increased risk of being diagnosed with a depressive disorder when compared to people of the same age group who did not have the viral infection.
Many people exhibit symptoms of anxiety, depression, panic attacks or other mental health conditions months after recovering from COVID-19 infections, according to academic researchers. To avoid mental and neurological symptoms, it's critical to understand how to manage stress and anxiety during the COVID-19 pandemic, as well as stick to one's mental health goals.
Mental Health Issues Linked to COVID-19
Due to the increase in mental stress associated with COVID-19, those affected may experience mental illness at a higher rate than usual. In the year following their recovery from COVID-19 infections, most post-COVID-19 patients are more likely to develop a depressive disorder, an anxiety disorder or a neurological disorder. Other common medical conditions that many patients are diagnosed with include panic attacks, cognitive impairment and addiction.
In addition to the psychological effects of being isolated or quarantined during treatment, systematic reviews on the causes of the development of mental health disorders in post-COVID-19 patients conclude that their bodies' immune responses remain on high alert long after they have recovered from the coronavirus disease. This prevents their brains from functioning properly, resulting in anxiety or depressive symptoms.
Common Symptoms of COVID-19-related Mental Disorders
Once COVID-19 is detected, various mental health issues can arise. It's important to be aware of the signs and symptoms of mental illness, as well as how to manage stress and anxiety caused by the COVID-19 crisis. Below are the most common signs and symptoms of COVID-19-related mental health issues. This is not an exhaustive list because symptoms vary from person to person.
Agitation/aggressiveness
Anger
Anhedonia
Apathy
Anxiety
Concentration problems
Confusion
Constipation
Crying
Decreased energy
Easily distracted
Dizziness
Fatigue
Fearful
Forgetfulness
Irritability
Lethargy
Memory Problems
Nightmares
Paranoia
Pessimism
Sleep Difficulties
Suicidal Thoughts
During the COVID-19 pandemic, these symptoms may worsen as people become more isolated from others due to social distancing. It's important to note that mental illnesses aren't spread through coughing or sneezing, so you can still interact with loved ones safely. If your mental health begins to deteriorate after contracting COVID-19, make time for yourself, look for ways to relax or complete personal tasks to help you de-stress throughout the day. Seeking the advice of health professionals who specialise in a variety of mental health services is also important for monitoring your mental status and stress levels.
Tips for Manage Mental Health During COVID-19
The mental health effects of COVID-19 can be managed through a variety of coping skills and mental health services. Here are some pointers to keep your psychological wellbeing in check during the pandemic:
Eat a healthy diet of fresh fruits and vegetables, drink plenty of water throughout the day and avoid caffeine, sugar and junk food.
Engage in physical exercise every day to ensure the healthy flow of serotonin, which is vital for maintaining positive thoughts and emotions.
Go to bed at the same time every night so your body gets used to it—if you have trouble sleeping due to stress or mental illness, try taking a nap in the early afternoon if possible. Getting enough sleep is crucial for mental wellness. Lack of it can affect mental stability and lead to mental disorders like anxiety symptoms.
Stay up to date with mental health research so that you can easily overcome the negative impact of quarantine and feel much better about yourself.
Maintain mental hygiene by cleaning your bedroom and house thoroughly; this will help reduce mental stress by making sure your surroundings support your mental wellness.
Do a mental health check-up every week. If your mental wellness has declined, talk with a mental health professional about what you can do to start feeling better again.
Get help from other people. Don't be afraid of sounding weak because mental wellness isn't a strength or weakness—it's part of our overall wellbeing. Even the toughest soldiers get overwhelmed sometimes and if they don't get help when they need it, their mental balance could be lost forever. Somebody cares about you and wants to see you happy.



Source: healthdirect

Meditate if you haven't already. This will help reduce stress and anxiety. If you have trouble focusing, try the tips below to get started:
Find a quiet place away from distractions; it could be your bedroom, garden or anywhere that brings you peace and comfort.
Sit straight with your shoulders back and close your eyes.
Breathe in for 4 seconds, hold the air in your diaphragm for 4 seconds, then breathe out slowly over 4 seconds.
Clear your mind of all distracting thoughts and focus on the present moment. It will aid in the slowing of your breathing and the relaxation of your nerves.
If you practise this every day when you wake up or before bed, you'll be able to maintain mental stability even during stressful situations.
As we continue to coexist with the COVID-19 pandemic, it is important to maintain mental health and adhere to your mental health goals, as well as find ways to connect with others to improve your quality of life.