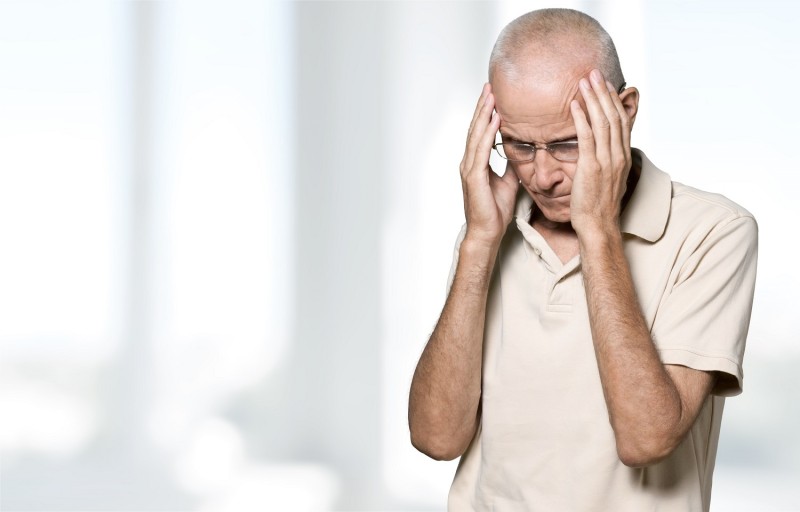 From 2-8 September 2019, the Stroke Foundation will lead the campaign for National Stroke Week 2019 that aims to encourage Australians who recognise the F.A.S.T signs of stroke to call an ambulance, thereby potentially saving a life. They are F.A.S.T. Heroes. This event is a fun way to help raise stroke awareness in your workplace, community, school or home.
The Stroke Foundation is a national charity that partners with the community to prevent, treat and beat stroke. They help support stroke survivors and their families, healthcare professionals and researchers by building community awareness and foster new thinking and innovative treatments. They also help survivors on their journey to live the best possible life after stroke. The organisation aims to be the voice of stroke in Australia and work to:
Raise awareness of the risk factors, signs of stroke and promote healthy lifestyles.
Improve treatment for stroke to save lives and reduce disability.
Improve life after stroke for survivors.
Encourage and facilitate stroke research.
Advocate for initiatives to prevent, treat and beat stroke.
Raise funds from the community, corporate sector and government to continue our mission.
What is a stroke?
A stroke is when blood supply to the brain is interrupted. Blood is carried to the brain by blood vessels called arteries. Blood contains oxygen and important nutrients for your brain cells. Blood may be interrupted or stop moving through an artery, because the artery is blocked (ischaemic stroke) or bursts (haemorrhagic stroke). When brain cells do not get enough oxygen or nutrients, they die. The area of brain damage is called a cerebral infarct.
As mentioned, there are two types of stroke:
Ischaemic stroke - A stroke that is caused by a blood clot or blocked artery. There are two ways an ischaemic stroke can occur. First is the embolic stroke. This is when a blood clot forms somewhere in the body - usually the heart - and travels through the bloodstream to your brain. Once in the brain, the clot travels to a blood vessel that is too small for it to pass through. It gets stuck there and stops blood from getting through. The secone is the thrombotic stroke. As the blood flows through the arteries, it may leave behind cholesterol-laden "plaques" that stick to the inner wall of the artery. Over time, these plaques can increase in size and narrow or block the artery and stop blood getting through. In this case of stroke, the plaques most often affect the major arteries in the neck taking blood to the brain.
Haemorrhagic stroke - This is the type of stroke caused by a break in the wall of a blood vessel in the brain. This causes blood to leak into the brain, stopping the delivery of oxygen and nutrients. There are two types of haemorrhagic strokes, which are described by their location in the brain. Intracerebral haemorrhage occurs when an artery inside the brain bursts and bleeds into the brain. The most common cause is high blood pressure or hypertension. Subarachnoid haemorrhagem or SAH, on the other hand, is bleeding on the surface of the brain. There are 3 layers of membrane, or meninges, that cover the brain. A subarachnoid haemorrhage is a bleed that happens between the layer closest to the brain and the second layer. Haemorrhagic stroke can be caused by a number of disorders which affect the blood vessels, including long-standing high blood pressure and cerebral aneurysms. It can also be caused by arteriovenous malformation or AVM, which is a tangled mass of blood vessels - arteries and veins - and can occur anywhere in the body, including the brain.
Stroke in Australia
Here are some important statistics about stroke in Australia:
Stroke is one of Australia's biggest killers and a leading cause of disability.
Stroke kills more women than breast cancer and more men than prostate cancer.
In 2017, there were more than 56,000 new and recurrent strokes – that is one stroke every nine minutes.
More than 80% of strokes can be prevented.
In 2017, there will be more than 475,000 people living with the effects of stroke. This is predicted to increase to one million by 2050.
Around 30% of stroke survivors are of working age (under the age of 65).
65% of stroke survivors suffer a disability which impedes their ability to carry out daily living activities unassisted.
The financial cost of stroke in Australia is estimated to be $5 billion each year.
In 2015, funding for stroke research through the National Health and Medical Research Council (NHMRC) represented just 4.1 percent of the total investment in medical research.
How to recognise a stroke
The FAST test is an easy way to recognise and remember the signs of stroke. Using the FAST test involves asking these simple questions:
Face – Check their face. Has their mouth drooped?
Arms – Can they lift both arms?
Speech – Is their speech slurred? Do they understand you?
Time – Time is critical. If you see any of these signs, call 000 straight away.
To learn more about stroke and National Stroke Week 2019, visit strokefoundation.org.au.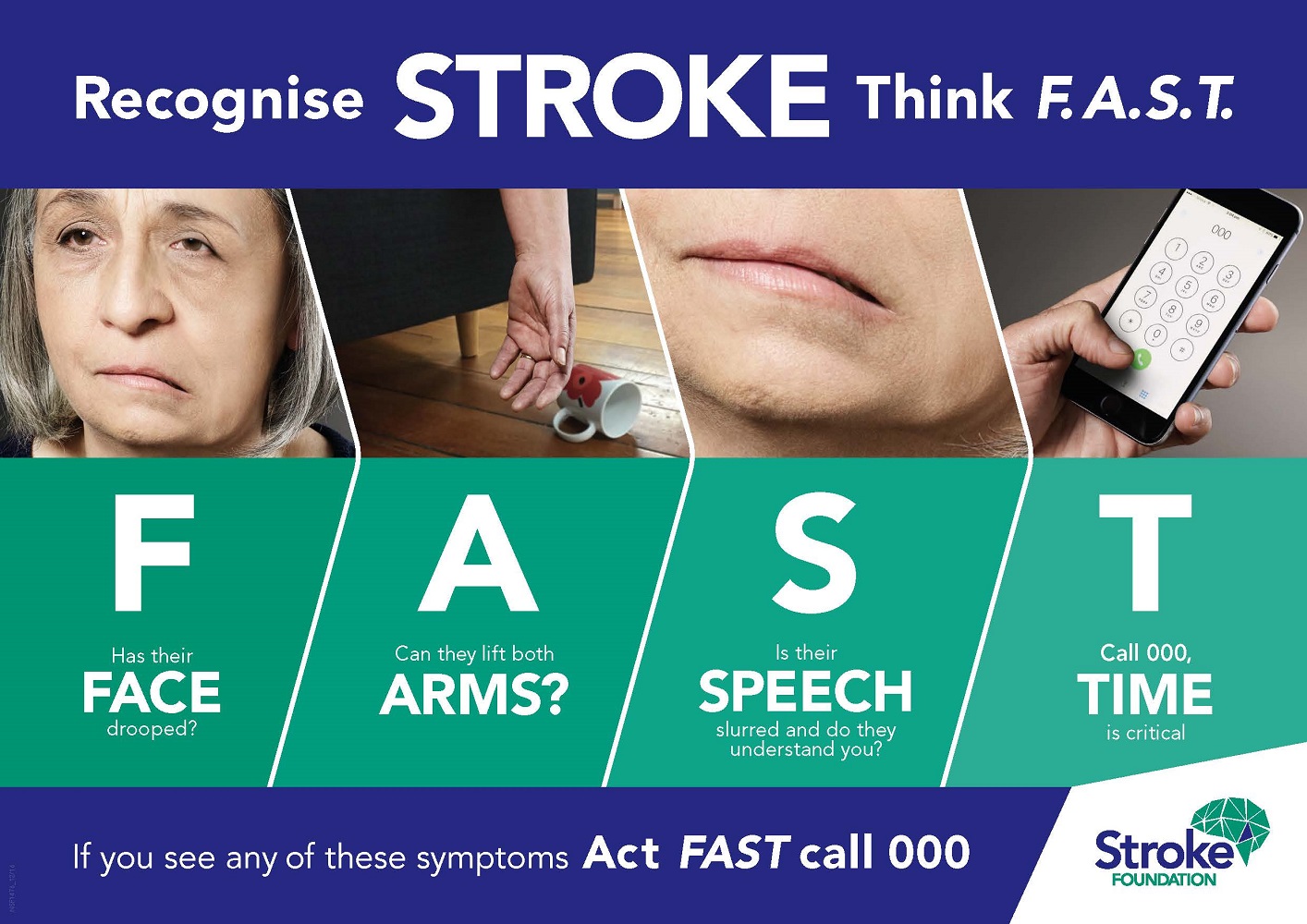 Do you have a natural health & wellness business?
Sign up now and advertise on Australia's #1 natural health website.
Or check out our Wellness Hub to help you stay current about the industry.
Originally published on Aug 09, 2019