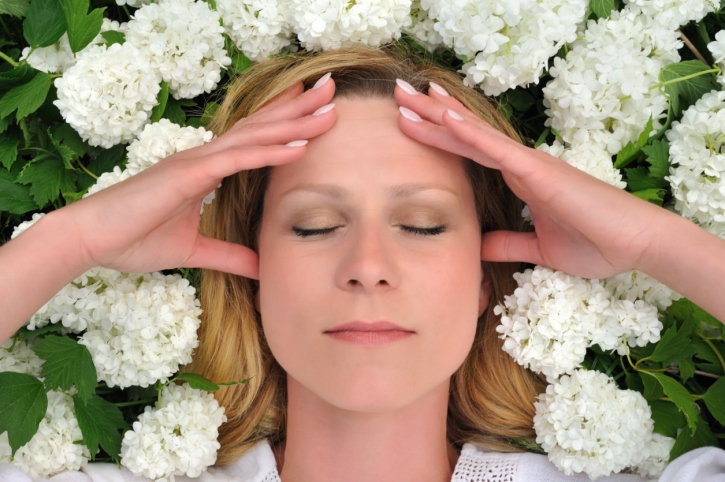 Headaches can be debilitating, and those that suffer from them often suffer silently. Whilst modern medicine has come along way, more and more people are turning to alternative natural therapies to help alleviate headaches.
What is a Headache?
A headache is when someone feels pain or discomfort in the head and/or face. It is a symptom of many different conditions, and physiologically may be caused by a disruption to pain-sensitivity structures in the head.
Headaches may be classified as either primary or secondary. Primary headaches develop on their own, whereas secondary headaches develop as a symptom of another disease, condition or illness.
Common headache causes include:
Any activity that holds the head in a single position for an extended period of time (for e.g., when at the computer)

Changes in temperature

Overexertion

Jaw clenching/grinding

Stress

Illness & fever

Muscular tension

Hormonal fluctuations

Vision problems

Ear. nose and throat problems

Some medications

Hangovers

Noise

Dehydration

Poor posture

Temporal arteritis
Common Headache Types & Symptoms
Migraine Headaches
Vomiting and nausea

Light sensitivity

Sound sensitivity

Affected vision, such as an aura

Smell and touch sensitivity
Cluster Headaches
Severe pain surrounding one eye.

Potential drooping eyelid.

Watering eye and nasal congestion.

Most commonly affects males.

May be chronic or episodic.
Sinus Headaches
Pressure like pain in one specific area of your face or head (for example, behind your eyes)

A tender face to touch.

Sudden movements of the head and bending forward worsen the headache.

Intensified pain in the morning (as mucus builds up and is unable to drain overnight).

Sudden temperature changes worsen the pain.

Fatigue
Tension Headaches
A dull, non-throbbing pain.

Frequently bilateral.

Associated with tightness of scalp or neck.

Degree of severity remains constant.
Rebound Headaches
Throbbing headache caused by rebound dilation of the blood vessels.
TMJ Headaches
A muscle-contraction type of pain

Occasionally accompanied by painful "clicking" sound on opening the jaw.
Natural Treatments for Headaches
Originally published on Jun 22, 2010