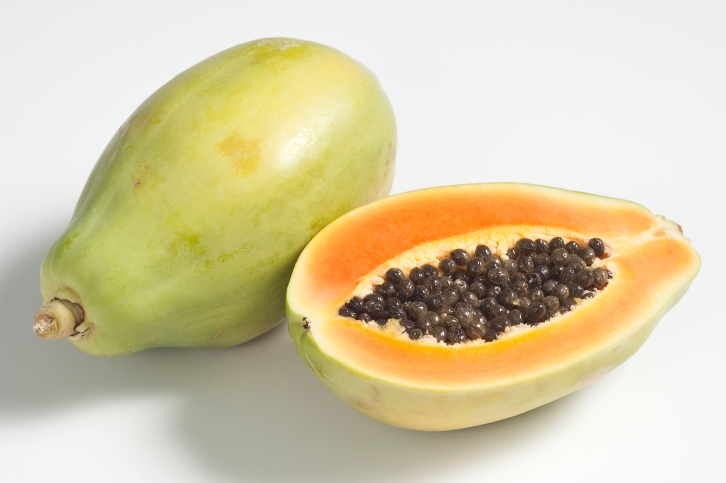 Pawpaw is the common name for Carica papaya, a tropical fruit tree that has long been utilised as a traditional medicine for a range of ailments and conditions. Its antibacterial and antimicrobial properties have generated the most interest and have been developed into a number of topical creams. ntpages caught up with Tom McArthur, affectionately referred to as The Pawpaw Man or Pawpaw Tom, to find out more about this 'wonder' fruit.
How did you first come into contact with pawpaw?
"I served in the British Army from 1961 to 1967 and was stationed in Borneo and Malay. We used to watch the local people, who had no access to medical supplies or treatment, using a variety of resources from the forest for their needs. They used everything from bark, to roots and fruits like paw paw."
What makes raw pawpaw so effective?
"There are a range of elements which are thought to explain this, including enzymes, as well as a number of proteins. For me the amazing results and positive feedback we receive from people who use our pawpaw-based products are how we gauge their effectiveness."
Was there a reason you chose to work with pawpaw specifically?
"Over 20 years my wife and I experimented with various fruits and herbs and found our modified pawpaw extracts to be generally the most effective for the range of conditions we were treating. Plus I wanted a fruit that is readily available all year round, which the pawpaw is."
What conditions have you seen improve with pawpaw?
"Although due to TGA requirements we are not able to make therapeutic claims, we have had positive feedback from people suffering from everything from arthritis, mild burns, eczema, psoriasis, acne and wounds to aches and pains."
What percentages of pawpaw is in your products?
"Our skincare cream contains 60 percent of the pawpaw extract and our face cream and soap contains 30 percent of our pawpaw extract."
Where is your pawpaw sourced from?
"Our fruit comes from north Queensland, where there is normally a reliable supply. This supply however was impacted this year by the weather – first by the cyclone and then the flooding."
Are you looking into TGA approval for your products?
"Yes, we are currently considering this. We have found that word of mouth has driven a substantial demand for our natural pawpaw products, which are in many chemists and health stores throughout Australia or can be purchased online."