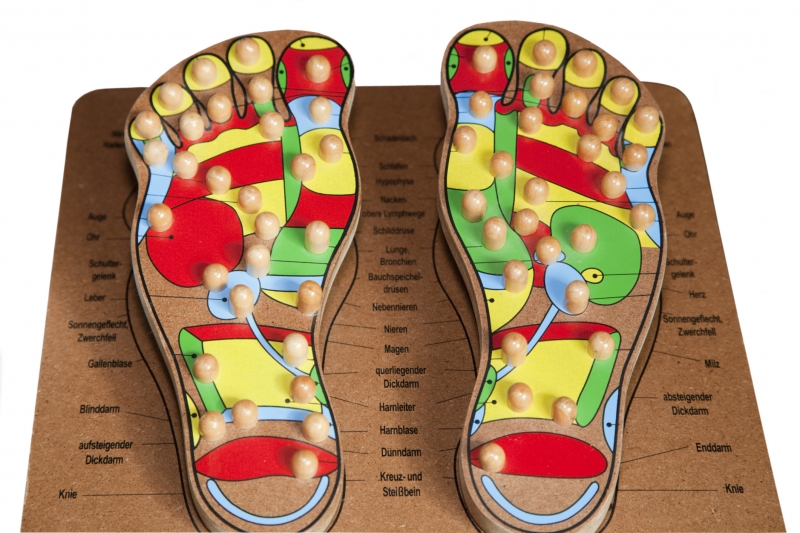 Reflexology, the use of compression massage on certain reflex points on the feet, has been found to be an effective method of assessing and treating a wide range of conditions and disorders. It has quickly become a mainstream modality that is practised and enjoyed by many. ntpages caught up with Tricia Lee from the Australasian Academy of Wellness Therapies (AAOWT) to find about reflexology study options.
What is so great about reflexology?
"Most people find reflexology deeply relaxing at a physical, mental and emotional level, thus allowing the body's healing mechanisms to function more effectively."
What conditions can reflexology assist with?
"A variety of health conditions have been shown to have improved with reflexology – with improved circulation, digestion, sleep patterns and bowel function to name a few. Many health funds now give rebates for reflexology services, which is indicative of its popularity as a method of healing."
What makes an effective reflexology practitioner?
"You need to want to work with people and to heal – so be compassionate, patient and dedicated to the principles of reflexology."
Tell us a bit about study options…
"A Diploma in Reflexology can be studied full-time or part-time with flexible learning and a combination of practical and theoretical learning units."
Can you give us a snapshot of the course content?
"There are 21 competency units made up of 17 compulsory units. Some of the competency units comprise communicating with clients, managing a practice as well as OHS processes. There are also foundational subjects in anatomy and physiology and business skills – all designed to give graduates a comprehensive array of skills and tools. There is also a student clinic, which allows students to gain valuable practical experience."
What career paths would I have after completing my studies in reflexology?
"Our graduates go on to work in a range of settings, including nursing homes, hospitals, businesses and mine sites, clinics and spas."
Are your courses nationally accredited?
"Yes, the Australasian Academy of Wellness Therapies is a Registered Training Organisation (RTO) accredited by the Training Accreditation Council of Western Australia with a curriculum of syllabuses that offers national qualifications that are Austudy and Abstudy approved."
And to help you understand more how to become a reflexologist, here is a video interview with an experienced reflexologist Misha Frankel from Connecting Energies:
Video Transcript
Melanie Alexander: Misha, how do I go about becoming a reflexologist?
Misha Frankel: There are a number of colleges throughout every state that you could go to. Search around and look for a college, which is accredited, so that you know in the end you have a diploma which is recognized on all levels.
MF: The government and the health fund now are very strict on requirements for natural therapies, for alternative therapy qualifications. So it's important to know that you can be accredited.
MF: You can get your provider number, so that you can claim, your clients can claim, through health funds.
There are a number of different components. Yes, you have to learn the full anatomy and physiology of the body, symptomology. You go into so many different things.
It's not just a case of learning how to play with the feet. You really have to learn the body, and study doesn't ever stop there. Study is continuous.
It can take you a year full-time or up to three years part-time. It depends how many modules do you do.
MA: What qualities do you think somebody should possess to become a good practitioner?
MF: Compassion. There needs to be compassion and understanding, and you need to be open-minded. No judging. The person needs to feel safe with you.
So you need to establish an environment of honesty, of safety, and non-judgment, and it has to come from inside. Oh, and above everything else is allowing intuition to be there. Allowing the creativity to flow. Not being stuck in a technique.
Techniques are the base, just like the foundation of a building is your technique. Thereafter, the therapist grows, develops, learns, expands. That to me is the beauty of it.
MA: I guess that's a very rewarding job?
MF: Incredibly rewarding, especially when you see people who are down, suddenly come up and help themselves, and the energy starts flowing. And I walk in with a smile instead of a long, long face. That's lovely.
Do you have a natural health & wellness business?
Sign up now and advertise on Australia's #1 natural health website.
Or visit our Wellness Hub to help you stay current about the industry.
Originally published on Dec 23, 2011