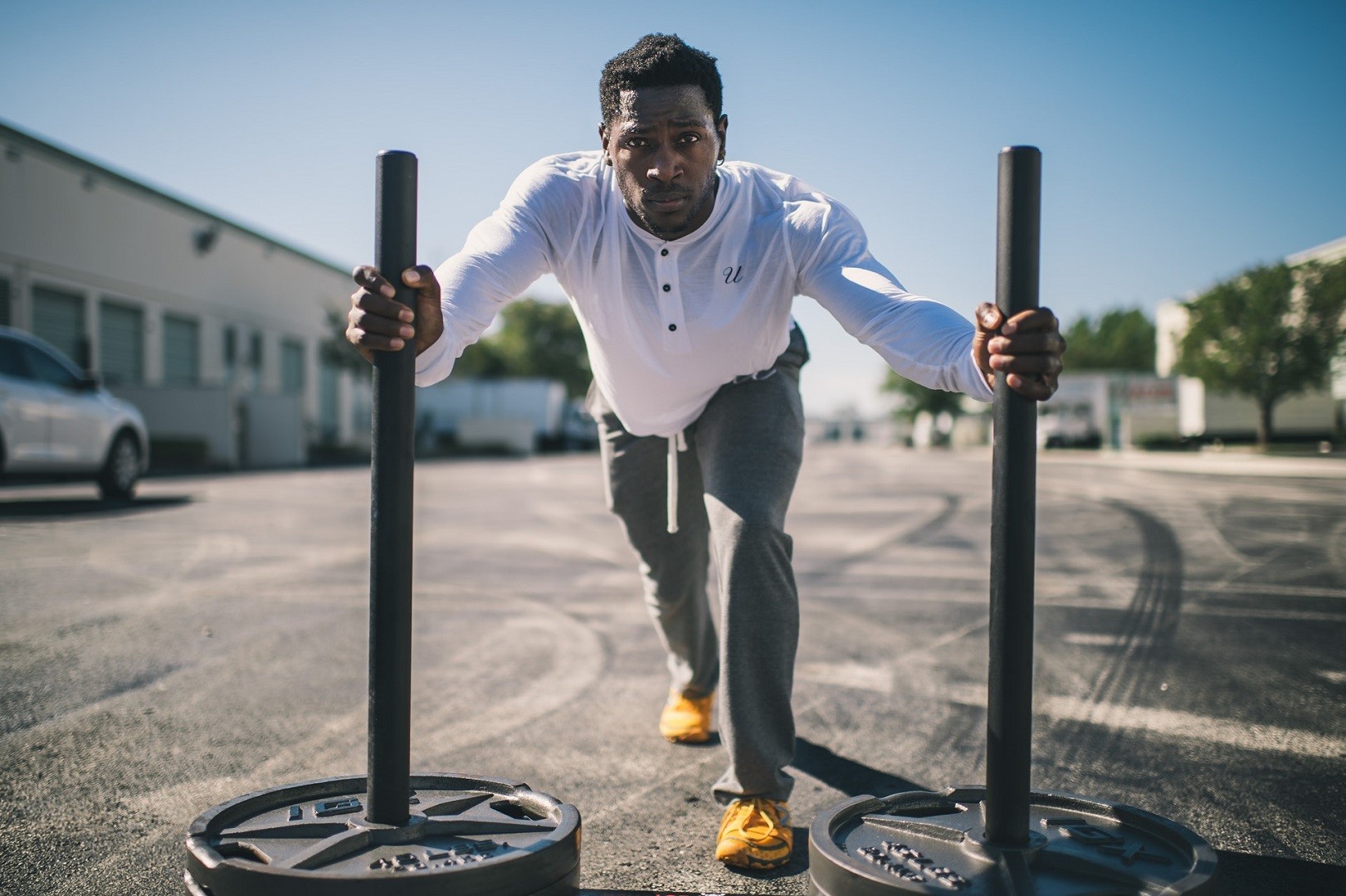 Working in the field of sports is fun, challenging and rewarding, especially if you're a sports enthusiast yourself. You get to interact with athletes and coaches and gain insight into their goals and pain points. If you're considering a career as a sports therapist, this guide shows you what level of education and training you need to become one.
What is a Sports Therapist?
A sports therapist treats, rehabilitates and prevents injuries sustained from sports activities. They employ different therapeutic approaches and corrective exercises to address aches and pains, damaged muscle tissues and dislocated joints, as well as condition athletes for a competition.
Sports therapy isn't only designed for professional athletes. Even non-pro sports aficionados will learn how to enhance their performance and handle all sorts of challenges on and off the field with the help of a certified sports therapist.
What are the Benefits of Sports Therapy?
Sports therapy isn't only for treating sports-related injuries. It also teaches an athlete, or a participant in any sporting event, how to move their body efficiently to reach their full potential. A sports therapist never treats the symptom of pain; they always look for its underlying cause. Doing so helps them determine the appropriate treatment plan for getting the body back to its normal state. Receiving sports therapy offers the following benefits:
Promotes relaxation
Repairs muscles and joints
Treats postural injuries
Increases flexibility and range of movement
Prevents injuries
Provides immediate relief to pain
Improves endurance and blood circulation
Speeds up recovery from an injury
Develops a stronger body
What Careers Can a Sports Therapist Pursue?
A sports therapist will succeed in any work setting they choose given their wide range of skills for reconditioning the mind and body of professional and amateur athletes. There are sports therapists who work in multidisciplinary clinics and enjoy collaborating with chiropractors and physical therapists. Others play an important role in the educational sector, guiding student athletes as they work their way to a professional sports career.
Many sports therapists run their own rehabilitation clinics, where they provide one-on-one consultations and develop exercise programs that are tailored specifically to the needs of each of their clients.
What Does It Take to Become a Sports Therapist?
In order to become a qualified sports therapist in Australia, you have to complete the relevant course offered by a Registered Training Organisation (RTO). Such a program ideally covers subjects on the structure and functions of the human body, manual therapy techniques and corrective exercises for reducing pain, improving posture and enhancing sports performance.
What Course Can an Aspiring Sports Therapist Take?
The Diploma of Sports Therapy Kinesiology is a nationally recognised qualification designed for individuals who want to pursue a career in sports therapy. It's a one-year program that teaches students how to address sports-related problems in a holistic manner, particularly employing the principles of kinesiology such as muscle testing.
If you hold a certificate in sports massage or fitness, you may contact the school you wish to enrol in and ask whether it could be credited to the training program of your choice.
What's the Best School for Sports Therapy?
There are many colleges and universities in Australia that offer top-notch training in sports therapy, and the College of Complementary Medicine happens to be one of them. Their programs meet the Australian Qualifications Framework (AQF) and are recognised by the Australian Institute of Kinesiologists (AIK). What's more, they offer flexible payment schemes and student loans to ease the financial burden of their students and leave them to focus on honing their skills.
You may contact them directly for any of your enquiries or check out other course providers on Natural Therapy Pages to find a program that matches your educational and career goals.
Do you have a natural health & wellness business?
Sign up now and advertise on Australia's #1 natural health website.
Or visit our Wellness Hub to help you stay current about the industry.