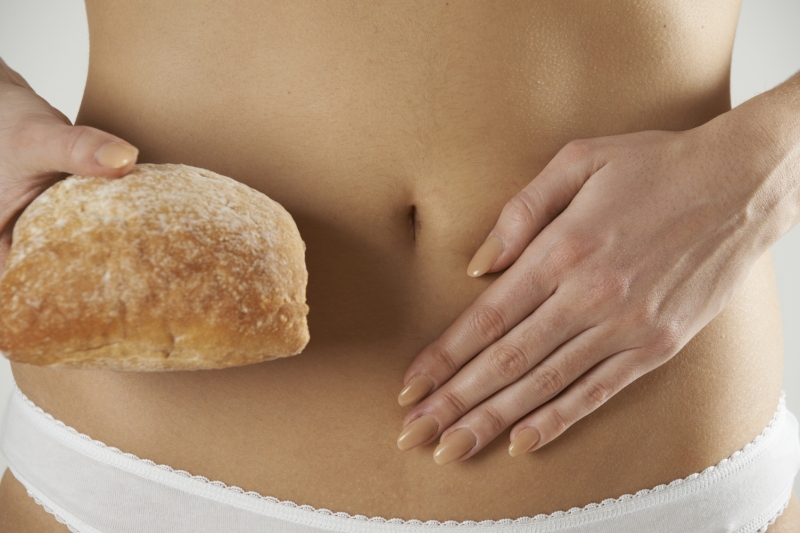 Have you ever wondered why some people have to strictly eat gluten-free foods? It could be due to coeliac (see-lee-ak) disease, a serious intolerance to gluten that can damage the small intestine lining.
But what exactly is coeliac disease – and how is it treated?
What is a gluten intolerance and what is coeliac disease?
Gluten is a protein found in some foods, such as wheat. When a person with a gluten intolerance eats these foods, the lining of the bowel becomes flat and inflamed – a state known as villous atrophy.
This means there is less of the bowel to absorb nutrients from food, causing serious health problems and inflammation.
What are the symptoms of coeliac disease?

Around one in 70 people has coeliac disease in Australia – and it can affect both adults and children. Surprisingly, up to 80 percent of coeliac cases go diagnosed
(source)
. So it's crucial to understand the symptoms and get tested if you're concerned.

Symptoms of coeliac disease include:
Stomach aches, nausea, vomiting
IBS symptoms including bloating, constipation and diarrhoea
Tiredness, fatigue, weakness
Loss of weight
Anaemia
How is coeliac disease managed?
Unfortunately, there's no cure for coeliac disease – and gluten sensitivity lasts a lifetime. But with careful dietary monitoring, it's possible to manage the symptoms.
Once diagnosed, people with coeliac disease must adhere to a strict gluten-free diet to prevent villous atrophy and other complications. That way, the bowel lining can repair itself and remain free from inflammation – so long as gluten isn't reintroduced
(source)
.
Thankfully, there are many gluten-free foods available on the market these days. Even supermarkets stock sizeable ranges of pasta, flours, baked goods, snacks, and bread that are free from gluten.
If you're concerned about coeliac disease, speak to your health professional and get tested as soon as possible. A nutritionist or dietician can help devise a gluten-free meal plan to keep you on track.