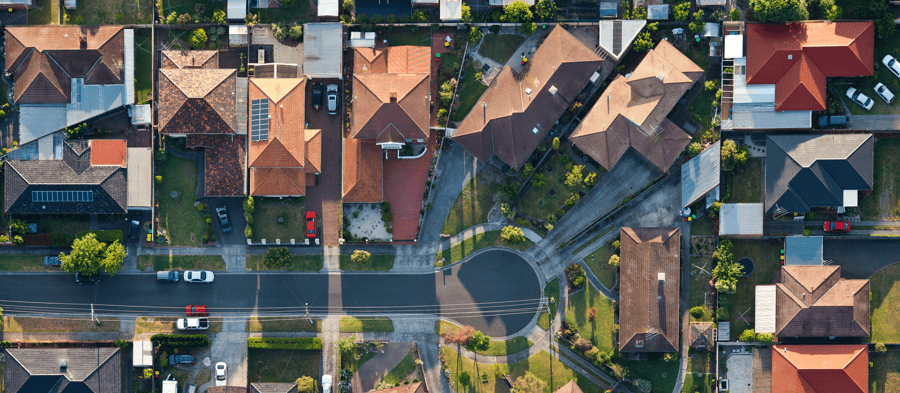 Living with a chronic condition causes not only physical pain and difficulty in performing everyday tasks — even the simplest of them — but also mental torture and emotional distress. Nothing can be worse than not knowing what may happen tomorrow and the fear of what your loved ones could suffer from the worsening of your illness.
A long-term illness can be physically, emotionally, mentally and financially draining. The good news is, there are natural ways to deal with it that may improve your overall health in no time. Read on to find out what they are and how you can incorporate them into your chronic disease management program to improve your quality of life.
How Does a Chronic Illness Change Your Life?
A chronic health condition gradually diminishes your energy and zest for life. Suddenly, you are forced to integrate chronic pain and fatigue into your everyday life and depend on others as carrying out your daily activities becomes a challenge. As it gets worse and limits your mobility, your chronic condition can affect your ability to work. So, aside from experiencing difficulty in performing ordinary everyday activities, many patients with rheumatoid arthritis, heart disease, chronic kidney disease or other chronic illnesses suffer a financial burden.
Being incapable of living a normal life eventually affects your mental health as you begin to wallow in self-pity, withdraw from social activities and develop depression and anxiety. Don't let this happen to you. Keep in mind that your disease does not define you. Seek help as soon as you are diagnosed with a chronic condition to find the best treatment options.
There's hope even for people with chronic health conditions that have been lingering on for years. The following natural remedies can be used as an adjunct to standard medical care for the treatment and management of chronic medical conditions.
Naturopathic Treatments for Chronic Disease
The clinical benefits of naturopathic medicine in the treatment of chronic illnesses were outlined in a scientific article that was published in the Journal of Alternative and Complementary Medicine. Authors of the article (Myers & Vigar, 2018) performed a systematic review of seven studies that were conducted in naturopathic clinics or community health centres.
Their findings revealed that naturopathic treatments, such as nutritional supplements combined with dietary and lifestyle modification, showed a significant improvement in the health outcomes of patients with cardiovascular disease. On the other hand, diet counseling and herbal medicines benefitted patients with anxiety and related mood disorders.
Stress reduction techniques, diet and lifestyle counselling and physical activity, in combination with conventional medicine, turned out to be effective for patients with type 2 diabetes, while the inclusion of the herb, Cordyceps sinensis, in the multi-modality treatment plan for people with cancer improved their health by leaps and bounds.
Herbal Remedies for Chronic Illnesses
The benefits of medicinal plants in the treatment of chronic conditions have been seen time and time again, thanks to their anti-inflammatory properties and antioxidant agents. Several studies on the clinical efficacy of different herbal plants show that combining these with standard medical treatments is an effective way of alleviating chronic pain associated with a variety of medical conditions.
Turmeric (Curcum longa), for instance, is widely used for treating joint pain associated with different kinds of arthritis, including rheumatoid arthritis and osteoarthritis. Its cousin ginger, on the other hand, aids with gastrointestinal diseases.
Andrographis paniculata is another perennial herb that is known for its amazing therapeutic benefits. Also known by many other names such as green chiretta, king of bitters and Indian echinacea, the herb is often used for the treatment of diabetes, hypertension, rheumatoid arthritis, chronic obstructive pulmonary disease (COPD) and cancer among others.
Centella asiatica, otherwise known as gotu kola, is a staple in Chinese medicine and used in the management of chronic venous hypertensive microangiopathy, psoriasis, anxiety, multiple sclerosis and Alzheimer's disease.
When used for treating a chronic illness, herbal remedies are often ingested and dispensed in the form of capsules, pills or powder. Herbalists may also prescribe raw herbs which the patient has to boil or cook before drinking.
Vitamins and Nutritional Supplements
Besides pain, fatigue is one of the most common complaints of people with chronic conditions. To reduce its impact, the body needs to get sufficient vitamins and minerals. In addition to eating foods that are high in omega-3 fatty acids, L-carnitine, taking B-complex vitamins is crucial to relieve chronic fatigue syndrome.
Vitamins B3, B9 and B12 are responsible for aiding the body in producing DNA and red blood cells to prevent anaemia, which may lead to symptoms of chronic fatigue syndrome. Taking ginseng supplements also helps increase energy production and enhance your brain's prefrontal cortex, which controls your thinking processes.
Exercise for Managing Symptoms of a Chronic Illness
Including physical exercise in your everyday activities is a great way to manage your weight, improve blood circulation and keep your heart healthy and happy. Engaging in regular exercise is not only part of a holistic care plan, but is actually a key component in the treatment of chronic conditions. If you're not sure which type of exercise is suitable for you, you may discuss it with allied health professionals, apart from your primary care provider, who are part of your chronic disease management program.
Mental Health Interventions for Chronic Conditions
Medications may temporarily alleviate the pain and discomfort associated with the illness. Unfortunately, they don't equip you with the coping strategies to deal with the mental and emotional strain it has embedded in your system. A consultation with a mental health provider, such as a counsellor or psychotherapist, will provide you with the essential tools that you can incorporate into your daily life to make your illness more manageable.
At some point in our lives, we all have to come to terms with a painful situation regardless of its cause or nature. If you attribute your pain to a chronic illness, remain optimistic for the world abounds with natural remedies waiting to be uncovered. Start your search today on the Natural Therapy Pages and improve your quality of life.
Originally published on Sep 10, 2021