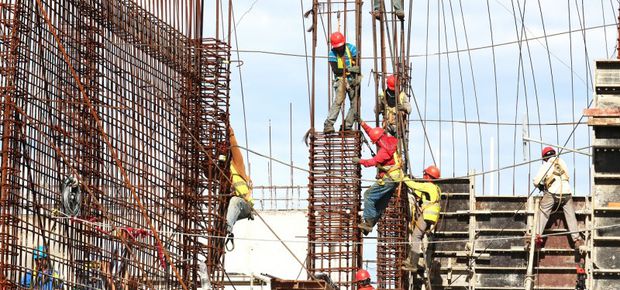 October is National Safe Work Month, whch is the time to commit to building safe and healthy workplaces for all Australians.
Established in 2008, Safe Work Australia aims to develop national policy and guidance for work health and safety and workers' compensation. And since then, the group has been running national campaigns to raise awareness about WHS in the Australian working community. These resulted in a steady decline in the rate of work-related fatalities and workers' compensation claims.
Work-related injuries, illnesses and deaths impose a significant economic cost on employers, workers and the community. These costs include workers' compensation premiums paid for injuries and incapacitations, lost productivity, lost of current and future earnings, etc. Just for 2012–13, work-related injuries and diseases cost the Australian economy $61.8 billion, representing 4.1% of GDP.
One of the main objectives of National Safe Work Month is to make sure that no industry is unsafe to work in. This means no death or injury is acceptable. And, because the whole community bears the financial cost of poor WHS, it is important that everyone does their part for work health and safety.
Thus every year during October, Safe Work Australia asks workers and employers all over the country to commit to building safe and healthy workplaces for all Australians. This year, the call is for everyone to Be a Safety Champion. This is to demonstrate that anyone, both employers and workers from any occupation or industry can be a champion for work health and safety.
To learn more about Safe Work Australia and National Safe Work Month 2019, visit safeworkaustralia.gov.au. You can also check out articles on how to reduce stress at work and how to improve your workstation.

Do you have a natural health & wellness business?
Sign up now and advertise on Australia's #1 natural health website.
Or check out our Wellness Hub to help you stay current about the industry.