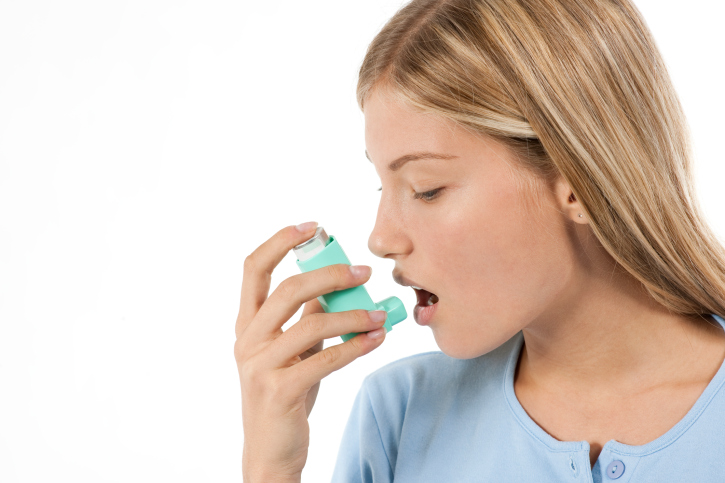 Are you looking for natural ways to relieve the symptoms of asthma? With one in four children and one in 10 adults suffering from the condition, you're certainly not alone in your quest to find relief. There are many natural approaches to treating asthma that you can consider. Here we explore them…
Treating Asthma Naturally
Many natural treatments can be used in conjunction with conventional treatments, to help manage asthma. Typically, treatments focus on lowering inflammation of the lungs' air passages and removing mucus that forms as a result of the bronchi spasming.
Eat Well
Nutrition is key to managing asthma. Omega-3 in particular is a brilliant anti-inflammatory and can be found in fish, nuts and seeds. For a quick boost, sprinkle walnuts and seeds on salad and enjoy fish a few times a week. Ginger, garlic and onion can also help reduce inflammation and break down mucus. Also ensure you're getting enough magnesium, as it relaxes muscles and may help prevent asthma attacks. A nutritionist, naturopath or dietitian can help you improve your diet and propose other ways to reduce asthma symptoms.
Breathe Well
You may also find yoga and the Buteyko breathing technique very helpful in staying relaxed, stress-free and keeping your lungs in good working order. Numerous scientific studies have shown both therapies to be helpful in reducing asthma symptoms. In particular, Buteyko is based on the idea that shallow breathing can help sufferers breathe easier. This is because the technique raises blood levels of carbon dioxide, which in turn relaxes and dilates the airway muscles.
Other Effective Asthma Treatments
Herbal medicine may also assist asthma sufferers. Tumeric, boswellia, mullein, ginko biloba, parsley leaf and butterbur are just some herbs that may help. They have been found to reduce coughing, inflammation, muscle spasms and respiratory conditions. Reishi mushroom is also a very potent anti-inflammatory that bolsters he lung and clears the airways. Keen to try herbal medicine? Consult your local herbal medicine practitioner.
Do you have a natural health & wellness business?
Sign up now and advertise on Australia's #1 natural health website.
Or check out our Wellness Hub to help you stay current about the industry.
Originally published on Jan 01, 2014