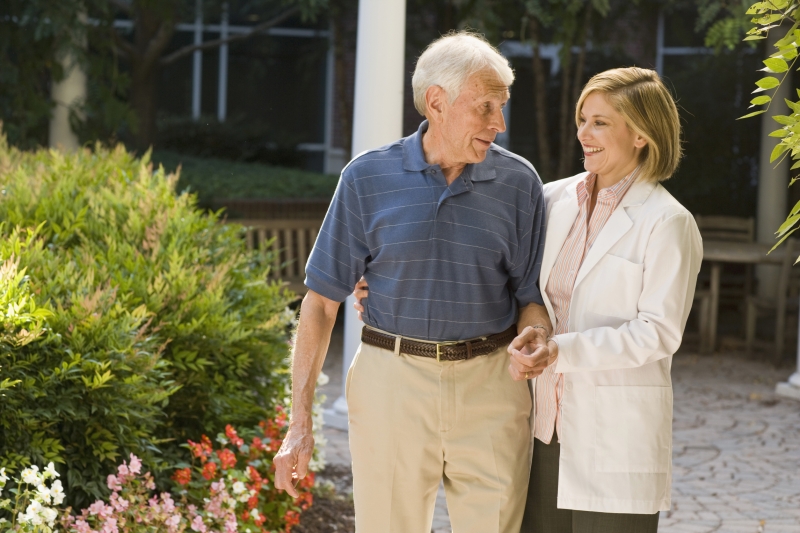 Parkinson's disease is a progressive neurological disease usually associated with old age. The symptoms of the disease were first noted in 1817 by Dr. James Parkinson, an English physician, who called it "Shaking Palsy". In the nearly two centuries since, a great deal has been learned about Parkinson's disease, but as yet a cure has not been found.
What Is Parkinson's Disease?
In a normally functioning brain, neurons in an area known as the substantia nigra produce a chemical called dopamine. Amongst other things, dopamine acts as a "messenger" between the substantia nigra and another area of the brain called the corpus striatum. Together, they coordinate smooth, flowing muscle movement. Parkinson's disease has been identified as the impairment or deterioration of the brain cells (neurons) in the substantia nigra that results in reduced production of dopamine.
Symptoms of Parkinson's disease include tremors, difficulty with walking, rigidity, slowed movements and a decrease in the ability to make spontaneous movements. In advanced stages of the disease, mental impairment has also been observed.
Natural Treatments for Parkinson's Disease
There are no known preventive medicines or cures for Parkinson's disease, but there are conventional treatments that can help alleviate the symptoms. A natural therapist attempts to ease the symptoms of the disease, slow its progression or help the patient cope with it psychologically. Some of the natural treatments for Parkinson's Disease include:
Your best defence against Parkinson's disease is early intervention. If you or someone you know is exhibiting symptoms, discuss the matter with your physician first and ask for a referral to a Parkinson's disease specialist. Some of the symptoms of Parkinson's disease are associated with other diseases that may require different treatments. If Parkinson's disease is diagnosed, there are surgical and drug therapies available. These, combined with natural therapies, may help minimise the symptoms of the disease. Consultation with a natural therapist is advised over self-treatment and always inform your doctor and natural therapist about any medications you are taking, whether natural or pharmaceutical.
Do you have a natural health & wellness business?
Sign up now and advertise on Australia's #1 natural health website.
Or check out our Wellness Hub to help you stay current about the industry.
Originally published on Aug 03, 2011