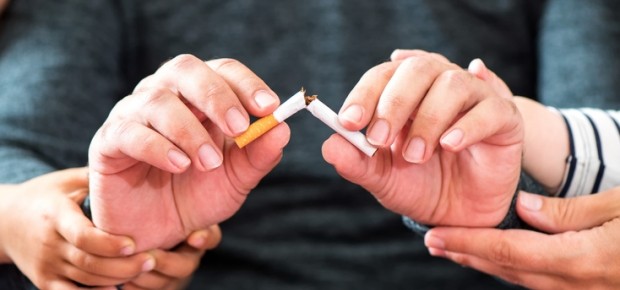 Acupuncture is a branch of Traditional Chinese Medicine (TCM) that can treat a range of health conditions and addictions. Tobacco or nicotine dependence is a common addiction, if not the most common, which can be easily treated with acupuncture.
Quitting smoking may be very difficult for a lot of people hooked on this addiction, especially those who have tried all kinds of quit-smoking strategies in self-help books, only to be reunited once again with their favourite cigarette brand.
If you can relate with this scenario because you yourself have tried your best to kick the habit, but to no avail, ease your worries because your problem ends here.
What is Acupuncture?
Acupuncture is a form of complementary medicine that focuses on stimulating specific acupoints on the body through the insertion of fine, sterile needles into these areas, to eliminate blockages in the meridians or energy pathways.
Any obstruction in the meridians affects the flow of energy and may lead to a range of maladies. TCM places great emphasis on the positive effects of free-flowing energy on the state of one's health and wellbeing, and acupuncture, in addition to other holistic modalities, ensures this.
How Can Acupuncture Help With Nicotine Addiction?
Smoking decreases the flow of energy in your body, causing internal malfunctions. Acupuncture, combined with other holistic treatments like counselling, hypnotherapy and a workout program tailored to your needs, will help you get rid of your addiction to nicotine.
Your ears consist of acupuncture points that send feedback to your brain. When you go see an acupuncturist, they will stimulate these points using the NADA protocol to curb your cravings for tobacco and nicotine. NADA stands for National Acupuncture Detoxification Association, an evidence-based approach to getting a person off their addiction.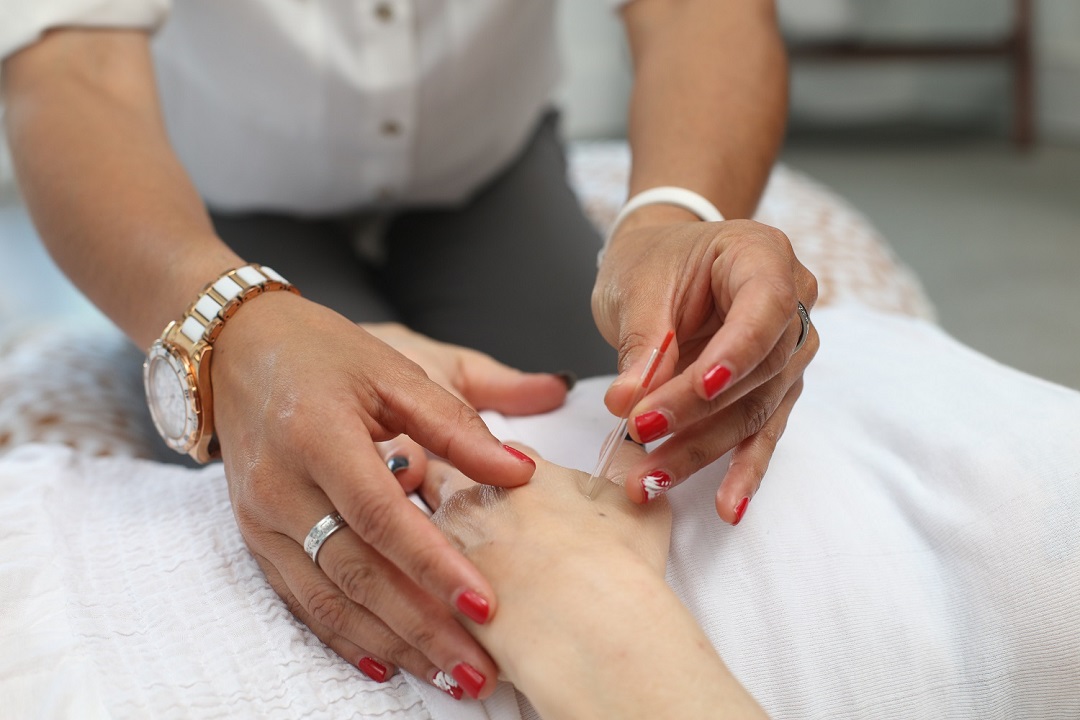 How Does the NADA Protocol Work?
The NADA protocol works on the five acupoints located on each ear which are linked to the central nervous system. These are the sympathetic nervous system, shen men, kidney, liver and lung.
The insertion of acupuncture needles into these acupoints will stimulate their corresponding organs to help curb your nicotine cravings, and ease withdrawal symptoms which may come about such as irritability, fatigue and anxiety. Besides the NADA protocol, the acupuncturist may also perform body acupuncture, targeting different acupuncture points on your body based on your specific needs.
What are the Benefits of NADA?
NADA was initially used to treat individuals with a drug addiction. It produced astounding results that it was adopted for the treatment of other types of addiction, including the kind that's associated with tobacco and nicotine. Besides its efficacy in smoking cessation, this unique approach to acupuncture offers a whole range of other benefits, including:
Regulates the sympathetic nervous system to promote feelings of calmness
Relieves stress and anxiety
Improves sleep
Complements other therapies to produce optimal health outcomes
Alleviates feelings associated with PTSD
Smoking may be a tough habit to break, but there's no way you couldn't defeat it with acupuncture. Not only is it safe and effective for smoking cessation, but it's also beneficial for several other health issues. Find a certified acupuncturist in your area to help you combat smoking.
Do you have a natural health & wellness business?
Sign up now and advertise on Australia's #1 natural health website.
Or visit our Wellness Hub to help you stay current about the industry.
Originally published on Aug 10, 2020