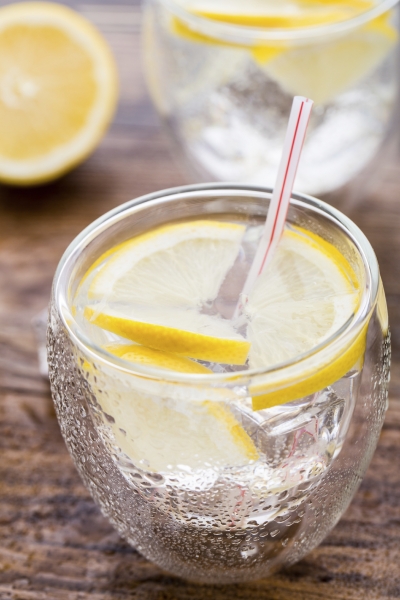 As the temperatures rise, it is important to stay hydrated. Keeping your body hydrated supports heart health by helping the heart to more easily pump blood through your blood vessels to your muscles. Hydration also helps the muscles to work efficiently.
John Batson M.D, a sports medicine physician with Lowcountry Spine and Sport in Hilton Head Island, S.C., and an American Association volunteer says that if you are well hydrated, then your heart doesn't have to work as hard.
Water is Best
Water is the best thing for you to keep you hydrated. This includes herbal tea. Foods that have got a high water content are fruits and vegetables such as oranges, grapes, cucumbers, tomatoes.
Sports drinks are high in sugar and additives. It is best to avoid caffeine and sports drinks. Caffeine acts as a diuretic and may cause you to lose more fluids.
Before doing exercise or going out into the sun, it is a good idea to drink water. This will replace the potential water that you will lose during these activities.
How much Water do You Need?
A person who perspires heavily will need to drink more water than someone who doesn't perspire as much. This is so as to replenish the lost fluid. A good indication of how dehydrated you are is if you need to drink. If you need to drink, you are already dehydrated. Urine is also a good indication of how dehydrated or hydrated you are. If your urine is pale and clear, you are hydrated. If it is dark, this means you are dehydrated and need to drink more fluids.The recommended amount of water to drink per day is around 8 glasses.
Some foods that are hydrating:
Cucumber: These are primarily water and helps clean out your system;
Citrus Fruit: These fruits such as oranges, lemons, lime are primarily water. In fact, when you consume an orange or grapefruit, 90 percent of the fruit's total content comes from water.
Soup: A vegetable based soup is mainly a bowl of water with extra ingredients added to it. Chilled soup is a must on a hot day!
Do you have a natural health & wellness business?
Sign up now and advertise on Australia's #1 natural health website.
Or visit our Wellness Hub to help you stay current about the industry.
Originally published on Nov 28, 2019