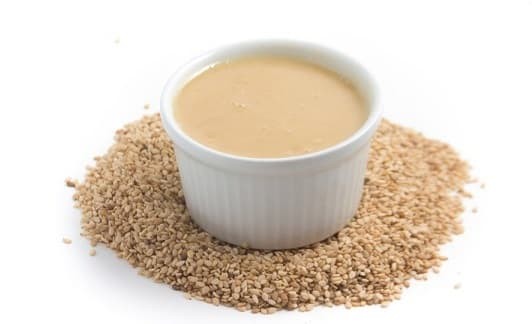 Curious about the deliciously nutty taste in the Middle Eastern dish you had the other day at a friend's house? It's most likely tahini. It's that creamy paste you'll always want in your kitchen because not only is it versatile, but it's also loaded with vitamins and minerals.
What is Tahini?
Tahini is a paste condiment popular in cuisines from Eastern Mediterranean, the Middle East, and some parts of North Africa. It has a nutty flavor as it's made from finely ground sesame seeds where the oil content is released. It is very easy to be included in your diet and is best known as the primary ingredient in hummus. Read this article to learn more about the health benefits of tahini.
What is Tahini Made of?
Tahini paste is made from either hulled or unhulled sesame seeds. Tahini made from unhulled seeds has higher vitamins and minerals, but it has a darker color and a stronger flavor making it not suitable for some recipes. Tahini is easy to digest since the sesame seeds are ground into a smooth paste. After half an hour of consuming it, the body is nourished with a balanced supply of energy, vitamins, and minerals.
What are the Health Benefits of Tahini?
With its nutritional value, tahini does not only make for great savory dishes but also enhances optimal health. A daily intake of tahini offers a wide range of health benefits. It improves muscle tone, maintains bone health, lowers blood pressure, increases iron absorption, improves skin health and prevents oxidative stress. Due to the omega-3 fatty acids found in olive oil mixed with sesame seeds, it also promotes heart health.
Tahini is considered a nutritional powerhouse since it is a rich source of vitamins E, F, and T, as well as vitamins B1, B2, B3, B6, B15, biotin, and choline. It is also a good source of vitamin A. Tahini is also 20 percent complete protein – making it a better and richer source of protein than milk, soya beans, sunflower seeds, and most nuts.
Tahini is one of the richest sources of the essential amino acid methionine and also contains lecithin, a fatty substance that helps in reducing the fat levels in the blood and also protects the body against environmental toxins like nicotine. It is also an excellent source of copper and other important minerals such as magnesium, potassium, iron, phosphorus and calcium. Tahini is said to be the best source of calcium there is and, unlike the dairy products that supply calcium in the western diet, it is not mucus forming.
Tahini is very rich in oil, with over 50 percent. Still, despite having a high fat content, most of the oil is unsaturated fat, which is much healthier for the body. Despite having a high oil content, tahini keeps very well and will not go stale immediately, even if it is not refrigerated after opening. This is due to the fact that sesame seeds contain natural preservatives sesamol and sesamin which help to stabilise it.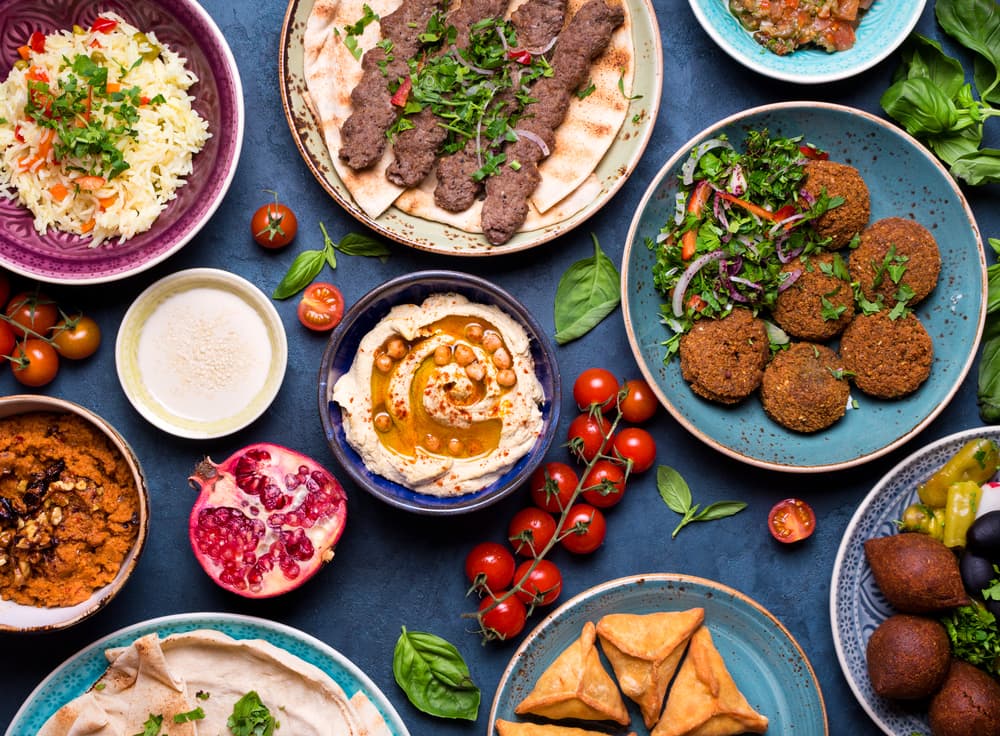 You don't have to consume a jar of tahini in one sitting to reap its benefits. Just one tablespoon of tahini a day will give you all the essential vitamins and minerals to help you meet your recommended dietary allowance? To enjoy a creamy tahini, check out the health food stores in your neighbourhood, or better yet, follow the homemade tahini recipe below.
Tahini is great for salad dressings, cookie recipes or spread it generously on bread as a healthier alternative for peanut butter.
How Do You Make Homemade Tahini?
Tahini is quick and easy to make. Plus, you get to decide how to use your sesame seeds. While store-bought tahini often contains hulled sesame seeds, you may opt for unhulled ones if you want to retain more of their nutritional value. To make your homemade tahini, you will need the following:
Ingredients
1 cup of sesame seeds
Salt
Olive oil
Instructions
Add the sesame seeds to a skillet over medium heat and stir for 3 to 5 minutes or until it has turned light brown.
Cool the roasted sesame seeds and grind them in a food processor until a crumbly paste forms.
Add 3 tablespoons of olive oil and a pinch of salt to the mixture, and then grind for two more minutes until it turns into a creamy texture.
Pour it into a jar and store.
Originally published on Jul 29, 2008