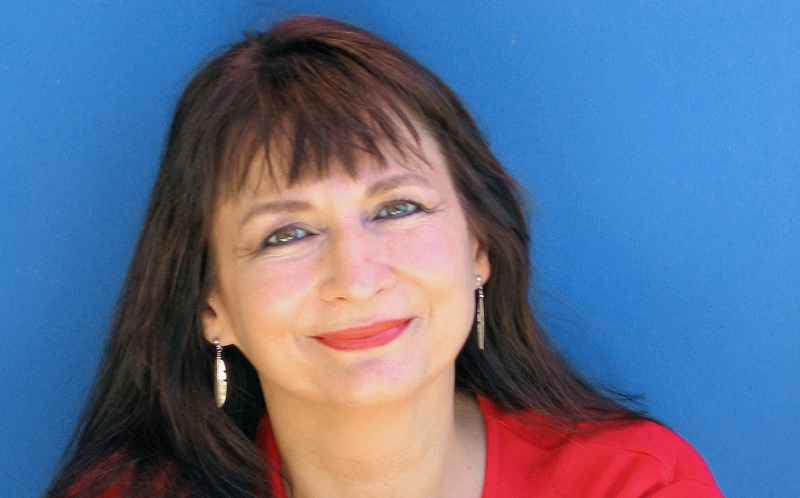 Her own Native American roots have undoubtedly inspired Denise Linn to become the internationally inspired healer, writer and public speaker she is - with an array of bestselling books to her name, including Sacred Space and the award-winning Sacred Legacies. Denise is also a world-acclaimed expert in feng shui and space clearing, and has travelled widely to absorb teachings from indigenous cultures around the planet to this end. ntpages caught up with her ahead of an Australian appearance at 'I Can Do It! 2011' – a conference hosted by Hay House Australia and featuring a veritable who's who of high profile authors, including Deepak Chopra, Robert Holden and Doreen Virtue amongst others.
How did you come to find your path in life – was there a definitive moment or event?
"The moment that changed everything occurred when a serial killer tried to kill me while riding my small moped. This occurred when I was 17 years old, a time I was happy and life seemed so full of possibilities. In an isolated area of the road, he plowed his car into me, which knocked me onto the side of the road. Then, as I struggled to get up, he turned his car around, pulled along side me, aimed a gun and shot me. Eventually I was found on the side of the road and taken to a nearby hospital. There was a moment when the doctors thought I died, and it was that moment that everything changed. I vividly remember leaving my body and entering a wondrous realm of shimmering light and sublime music. There was such a feeling of familiarity. I knew that I had been there before. In fact that realm seemed much more "real" that the reality that I had lived in for 17 years. I wanted to stay there forever, but I was "told" that I needed to return to my body and I seemed to be yanked back."
So you had significant physical injuries?
"My body was very damaged and the doctors didn't think that I could survive because of the severity of my injuries but perhaps, with a bit of divine intervention I healed very quickly in spite of the loss of a number of organs, including the loss of my spleen, a kidney, an adrenal gland, and part of my stomach, small intestines and left lung - as well as the bullet hole through my spine. After my remarkable healing, I began to see coloured lights around people and objects that others didn't see and I began to hear beautiful music that no one, but me, seemed to hear. The experiences that I had propelled me on a life-long journey to understand more about the realm of energy and that celestial dimension I visited in those moments when I was thought to be dead."
What is Soul Coaching®?
"Soul Coaching® is a modality of working with clients that I developed that is similar to regular coaching, but it can go deeper. Often what a client consciously says they want and what their soul yearns for can be at odds with each other. The soul loves the truth, so through specific exercises a client can discover what their deepest truth is and what they really desire. I'm still astounded at the remarkable results achieved with so little time a day."
What can you achieve with Soul Coaching®?
"The program is an ultimate inner and outer clutter clearing. Each of the four weeks in this program is dedicated to a different kind of clearing: mental, emotional physical and spiritual through carefully crafted exercises that any one can do. Once a person embarks on this program, internal blockages begin to melt away until one can truly hear the whispers of the soul. As a result of the program, some people find their self-esteem soars, others drop pounds of weight, some people release blockages to relationships and love, others find a sense of inner peace and clarity, and others find that their inner barriers to abundance begin to dissolve."
You have written about breaking free from negative patterns – what steps can I take to achieve this?
"One of the methods that I have found to be highly effective to break free from negative patterns is to go to the source of that pattern. Often the source of our current problems lies in the past - in our childhood - but there are times that the source dwells in a past life. Sometimes trying to deal with problems in our current life is like trying mow over dandelions. They just keep popping back. It's only when you go to the roots of the problem that it can be healed forever. Past life regression allows you to travel back through time to discover where a particular blockage came from and heal it at its roots. An example could be someone that took vows of poverty as a monk or priest in a past life and now, in his current life, feels anxious anytime he starts to get ahead financially, so he subconsciously sabotages his finances . . . to be consistent with his vow."
How powerful is our past in defining us?
"It is simply impossible to separate our past from our current identity. Out of our past come our beliefs about who we are and what we deserve in life. And out of these beliefs come the identity that defines how we relate to the world and how the world treats us. The great thing, however, is that it's possible to got back into the past go heal old wounds that are still influencing us today."
What message do you have for all your fans in Australia?
"I will always have a depth of love for Australia and the remarkable folks that live there. It is an honor and pleasure to be returning!"