Who is Jason Mallia?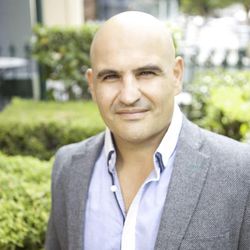 Wearing multiple hats in his profession as a natural health practitioner allows Jason Mallia to address all sorts of ailments and diseases effectively. He has been running his integrative healthcare clinic called Integrated Health in Leichhardt for more than 20 years, where he treats simple ailments to degenerative diseases. Jason employs naturopathy, remedial massage therapy, Chinese medicine, and a vast array of other modalities you can think of, to help people prevent, manage and deal with a variety of health issues.
He draws on his knowledge and skills to create a bespoke treatment plan based on the specific needs of each of his clients. Apart from being a registered Chinese medicine practitioner and naturopath, he is also a celebrated author with several publications under his name that inspire health and wellness.
What is Integrative Healthcare?
Integrative healthcare is a comprehensive approach to treating and preventing diseases, which combines complementary remedies with Western medicine. Unlike conventional medicine, in which the primary focus is on the treatment of the symptoms of a disease, integrative medicine restores the body's innate healing ability to enhance mental, physical and spiritual wellbeing.
What is Naturopathy?
Naturopathy is a holistic healing system that supports the body's natural healing mechanism. It involves the use of a wide range of natural remedies, including homeopathy, iridology, counselling, herbal medicine and remedial massage therapy. Several studies show that naturopathy can help with the treatment of various conditions, including:
Anxiety
Depression
Digestive disorders
Diabetes
Heart disease
Musculoskeletal pain
Insomnia or other sleep disorders
Eczema and other skin conditions
What is Chinese Medicine?
Traditional Chinese medicine is rooted in the concept of balancing the flow of qi, or vital energy, in the body's meridian systems to treat and prevent diseases. It consists of several branches, including acupuncture, Chinese herbs, Qigong, moxibustion, cupping and reflexology, to name a few. Chinese medicine can do wonders for your health regardless of what your condition is. It is used to address a wide range of health issues, including:
Chronic pain
High blood pressure
Diabetes
Arthritis & osteoporosis
Skin conditions
Sleep disorders
Menstrual pain
Anxiety
Depression
Jason's objective as an integrative healthcare practitioner is to help his clients achieve the best outcomes for their health using his expertise in these modalities and more.
Video Transcript
I'm an integrated practitioner so I'm also multi-modality trained. So what I do with all those modalities is I draw in what I need for the individual to personalise their programs.
The key is seeing the person walk in and then you see how they walk out. And then the person knocks on your door one day and says, thank you so much you really changed my life and the way I feel. That's very rewarding. That's what makes me happy about it.
Do you have a natural health & wellness business?
Sign up now and advertise on Australia's #1 natural health website.
Or visit our Wellness Hub to help you stay current about the industry.