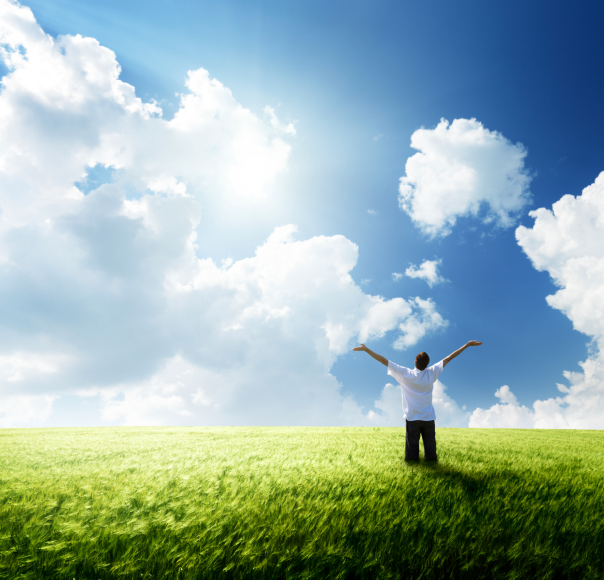 For generations, natural therapies were frowned upon by conventional medical practitioners. At best, herbal medicine, homoeopathy, Traditional Chinese Medicine and other natural treatments were considered placebos at best, while practitioners were often derided as quacks. Slowly but surely, though, the tide is turning. Laboratory studies are discovering that herbs contain natural chemical ingredients that can help treat disease; that changes in diet can help prevent cardiovascular disease; and that meditation and other psycho/spiritual practices can be beneficial to health and well being. A growing number of conventional doctors are now taking a serious look at natural therapies and practising what's come to be called integrative medicine. What is integrative medicine and what does it have to offer?
What is Integrative Medicine?
Integrative medicine is the practice and/or study of conventional medicine combined with naturopathic (or natural) therapies. A holistic doctor is a practitioner of integrative medicine who has studied both conventional medicine and complementary treatments. Although there is still some resistance to integrative medicine, many of the world's most prestigious medical institutions have established integrative medical research centres and their numbers are growing.
Another side of integrative medicine is the trained natural therapist who recognises the expertise and value of conventional medicine and works in conjunction with MDs, clinics and hospitals to offer complementary care to patients. For example:
Art therapists work with children who are victims of cancer to help them cope with their disease and maintain a positive outlook on life.
Biofeedback is being used to help treat ADD/ADHD instead of or in conjunction with drug therapy.
Sports injury therapists are often called upon to help facilitate healing and reconditioning after surgery.
Some herbal treatments are prescribed to help alleviate the side effects of chemotherapy and other debilitating cancer treatments.
Meditation is often recommended for the treatment of stress and anxiety.
Acupuncture, widely combined with conventional treatment in China, is being used increasingly in Western hospitals to augment conventional surgircal treatments.
While conventional medical facilities do not yet embrace so-called alternative therapies as primary treatments, if a natural treatment has proven itself to be of physical or psychological benefit to patients and shown no harmful side effects, they allow and, increasingly, encourage natural therapies as complementary treatments.
The Future of Integrative Medicine
There are dozens of articles here on Natural Therapies Pages and elsewhere that cover the results of clinical studies of the efficacy of natural medicine. For example, a recent article summarised a university study that suggests Omega-3 fatty acids may help prevent dementia. A Yale University study covered in NT Pages found that Chinese medicines could potentially "improve the effectiveness of chemotherapy for people who have colon cancer." Other studies show that some herbal remedies may be better stand alone treatments for some conditions than pharmaceutical medications that may have severe side effects.
Although slow and tentative, natural therapies are finally receiving respect in the conventional medical community. This increasing open-mindedness is leading to more clinical studies that examine all the evidence and reach scientifically sound conclusions about the efficacy of natural therapies. The re-integration of traditional with modern medicine shows promise for a future when a holistic approach to medical care can provide even greater benefits to our health and well being than is available today.
Do you have a natural health & wellness business?
Sign up now and advertise on Australia's #1 natural health website.
Or check out our Wellness Hub to help you stay current about the industry.
Originally published on Apr 29, 2013