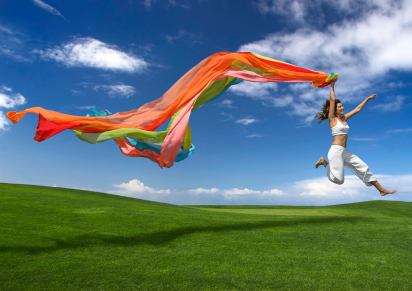 I recently visited an energy healer. Mostly out of curiosity – and to get clarity on a few areas of my life. Whatever crossroads you're facing, an energy healer can help balance your chakras, shift your perspective and enhance your energy.
What Does an Energy Healer Do?
It's fair to say that energy healers work in mysterious ways. Energy isn't something we can all see or feel – so when you consult a practitioner who works with energy, the experience can be unusual and quite enlightening.
Since we all have different energy, each energy healer will take their own approach to healing. They may begin a session by chatting with you about where you're at in life and what questions you have. They may lay their hands on you and use crystals and other tools and trinkets to heal your energy.
How Does Energy Healing Work?
Energy healing works by enhancing your energy flow and releasing blocks. We all have an aura that surrounds our body. An energy healer can see our aura and will work on boosting our energy, so that our body can heal itself.
It's a holistic approach to health and healing. The belief is that when your chakras are open and balanced, your mind, body and spirit are open and balanced.
Your energy healer may use crystals, sound, herbs and other items to aid their practice. But mostly, they will use touch to aid healing.
In my recent experience, the healing was a warm, comforting sensation. As the healer moved around me, I felt an incredible presence and gained a lot of clarity about my life. As soft music played, I drifted down into a deeper level of consciousness.
Choosing an Energy Healer
It's important to take your time choosing an energy healer. Ask for referrals, search the ntpages directory and speak to healers to see how they approach their practice. Above all, be open to the possibilities and go into the experience with an open mind.
Do you have a natural health & wellness business?
Sign up now and advertise on Australia's #1 natural health website.
Or check out our Wellness Hub to help you stay current about the industry.
Originally published on Jul 02, 2014