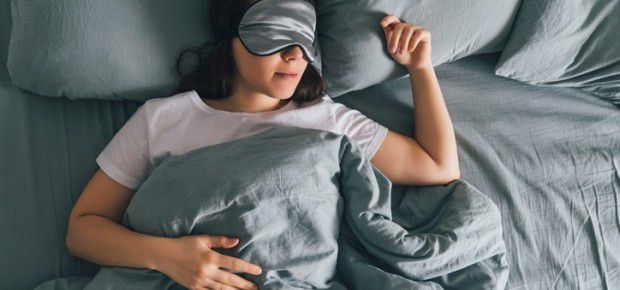 Sleep Awareness Week, happening this 5-11 August 2019, is an annual event that highlights the importance of having a good quality sleep. This year's theme is "Sleep on it: Memory and problem solving" and will feature stories and research from experts across Australia focusing on these key areas:
The importance of improved sleep when recovering from a brain injury
Dementia and sleep and examining how altered brain activity during sleep may be risk factors for cognitive impairment and neurodegeneration
Sleep apnea and improvements to cognition when CPAP and other treatments are commenced
Why is a good sleep important for your health?
There are a lot of ways good quality sleep plays an important role in our ability to learn, to think clearly and to protect ourselves from any future harm to our brains. Since birth, sleep is essential for optimal cognitive functioning. It is also known that that sleep affects memory both before and after learning a new task. Healthy sleep is essential for optimal learning and memory function. Although there are some questions about the specific role of sleep in forming and storing memories, it is believed that good quality sleep throughout a whole night is optimal for learning and memory. A research also suggested that sleep helps learning and memory in two distinct ways:
A sleep-deprived person cannot focus attention optimally and therefore cannot learn efficiently.
Sleep itself has a role in the consolidation of memory, which is essential for learning new information. Memory consolidation takes place during sleep through the strengthening of the neural connections that form our memories.
Also, lack of adequate sleep affects one's mood, motivation, judgment and perception of different events. Being tired because of lack of sleep to the point of fatigue or exhaustion also results in poor performance in our daily tasks. Neurons do not fire optimally, muscles are not rested and the body's organ systems are not synchronized. Lapses in focus from sleep deprivation can even result in accidents or injury.
But it's not just about the length of sleep. Quality of sleep also has its perks. Not getting quality sleep and being sleep deprived also negatively impact mood, which has consequences for learning. Negative impact in mood also affects one's ability to learn new information, as well as remember that information. So it is clear that a good night's rest has a strong impact on learning and memory.
Sleep Awareness Week 2019 will be the perfect time to look back on these important aspects of sleep. From examining how altered brain activity during sleep may be risk factors for cognitive impairment and neurodegeneration, to exploring the benefits of improved sleep when recovering from a brain injury to the impacts of improved cognitive functioning when sleep apnoea is treated, it is a week to highlight the importance of sleep for optimal cognitive functioning.
This year's confirmed spokespeople includes Dr Melinda Jackson-Monash, sleep apnoea and memory expert and Dr Angela D'Rosario of the University of Sydney and Woolcock Institute.
To learn more about Sleep Awareness Week, visit sleephealthfoundation.org.au.

Do you have a natural health & wellness business?
Sign up now and advertise on Australia's #1 natural health website.
Or visit our Wellness Hub to help you stay current about the industry.