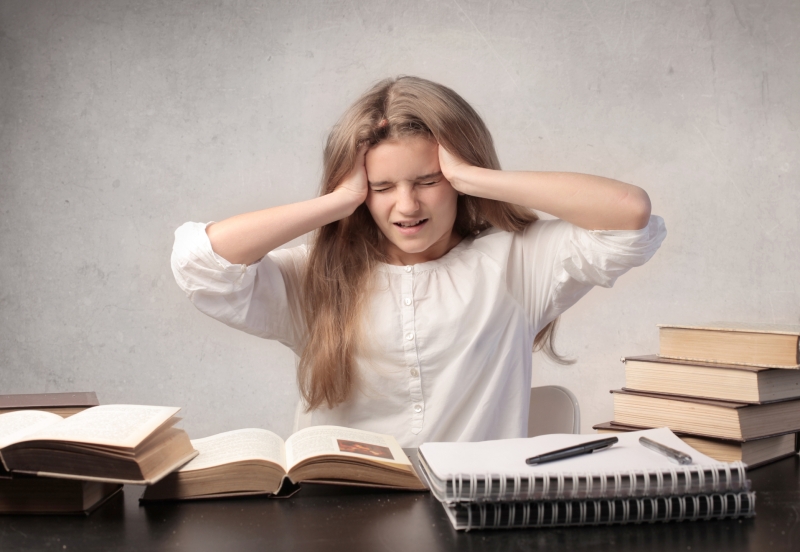 Many experts say stress is responsible for a range of health problems. Now it's been suggested that stress could also affect brain development in children.

In a new study, researchers at the University of Wisconsin-Madison have found that stress may impact the growth of a specific part of the brain, and the abilities it develops.
What did the study involve?
The researchers interviewed a group of children aged 9 to 14, and their parents. The children were then exposed to several stressful events and evaluated using a series of memory tests and scans. The tests measured the children's spatial working memory and short term memory. Activities included finding tokens in a batch of boxes.
What were the findings?
The children who experienced longer and stronger stressful events achieved lower memory test scores. They found it more difficult to find the tokens and complete the other tests.

Brain scans also showed that a part of the prefrontal cortex which plays a central role in memory, takes up less space in the children who experienced more stress.

Changes in the brain's grey and white matter were also analysed. White matter connects individual parts of the brain, so they can share information. Grey matter helps children play and develop specific abilities. Interestingly, some grey and white matter in the children's brains appeared to be associated with high stress.
Did age play a factor?
Interestingly, there wasn't a strong link between a child's age and their stress profile. So an older child, who would have had more stressful experiences over a longer period of time, didn't necessarily have a higher stress profile than a younger child.

Interestingly, puberty was linked to higher instances of stress.
What does it mean?
The study has helped researchers understand how stress may impact brain development. The next step will be finding a solution to help children cope with stressful events and improve their performance and abilities.
Originally published on Jul 20, 2012