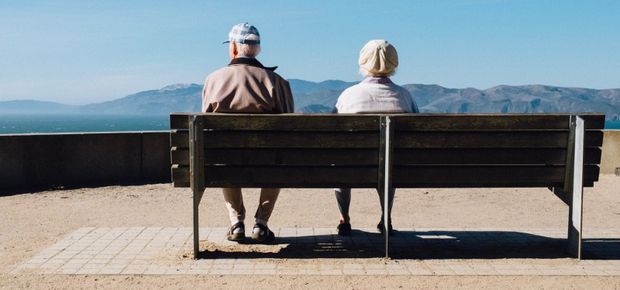 All over the world, November has been known as Alzheimer's Awareness Month. This since President Ronald Reagan made the designation in 1983 and is still being recognized to this day. Based on numbers from the Alzheimer's Association, at that time, there were less than two million people with the disease. But through the years, that number had increased to more than five million. Thus the importance of being aware and educated about Alzheimer's Disease.
During Alzheimer's Aawareness Month, various organizations work to educate the public about the disease, including its symptoms, treatments and coping. "Memory Walks" are also held in various countries that aim to raise awareness about the disease, as well as to raise money for research. BY simply participating on these walks, you can already help a lot.
Aside from the "Memory Walks", donation drives are also held. So you can either donate or volunteer to help with the drive if you want to really participate. Thera are also National Memory Screening Program, which is a free program that provides confidential memory screenings to anyone who is interested. This is the best way to find out if you or a loved one is experiencing memory problems.
What is Alzheimer's Disease?
Alzheimer's disease, which is the most common form of dementia that affects 60% to 80% of all dementia-sufferers, is a disease that leads to memory, thinking, and behavior problems. It is also the sixth leading cause of death in the United States.
The disease gets worse over time that eventually comes to the point where a person can no longer accomplish daily tasks. At its onset, memory problems are mild, however as the disease progresses, patients become unaware of their environment and may no longer be able to carry on a conversation. When symptoms become more apparent, Alzheimer's patients typically live an average of eight years, but can survive for as many as 20 years depending on other health factors. Alzheimer's disease is more common for individuals aged 65 and older, but there are still thousands of others under the age of 65 who have early-onset Alzheimer's.
Unfortunately, there are no known drugs or treatments to cure Alzheimer's disease. However, there are various treatments that can slow down its progression. But rest assure that research and scientific studies are always performed to be able to find new treatments.
Symptoms of Alzheimer's disease
The best way to create awareness about Alzheimer's disease is knowing the symptoms so you can know whether you or a loved one may be developing it. Some of the symptoms include:
memory loss
trouble with planning and problem solving
confusion, especially with time or place
misplacing things and inability to retrace steps
mood and personality changes
How to help people wih Alzheimer's
There may be no cure for Alzheimer's disease yet, but there are a lot of things you can do to help a loved one suffering from the disease. This is especially true during the early stages of the disease.
keeping a daily routine
avoid overstimulating
be reassuring
don't yell or argue
As mentioned, Alzheimer's disease worsen over time. So it may be easier to take care of loved ones suffering from it during the early stages, but it gets more challenging as the disease progress. And it will be a better idea to seek professional help to better cope with these challenges.
To learn more about Alzheimer's Disease, as well as the awareness month, visit seniorliving.org.
Do you have a natural health & wellness business?
Sign up now and advertise on Australia's #1 natural health website.
Or check out our Wellness Hub to help you stay current about the industry.