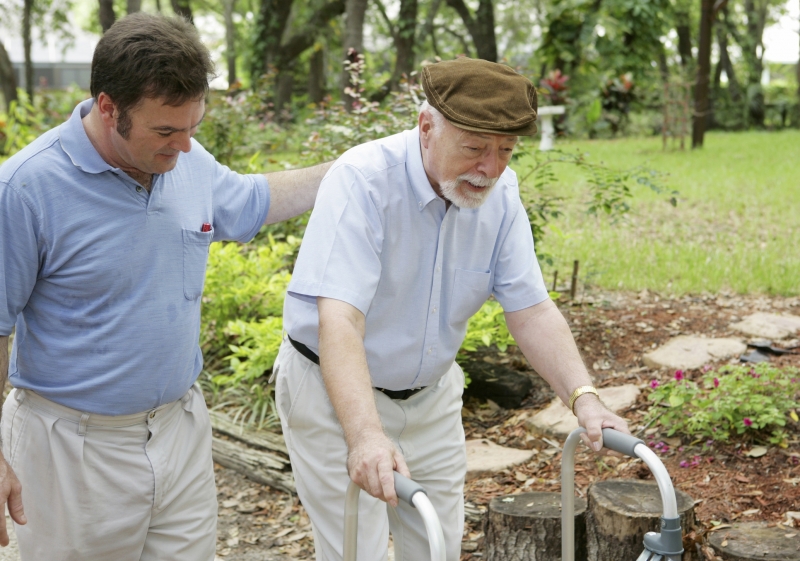 Dementia can be incredibly debilitating, affecting the sufferer's thinking, memory and ability to carry out everyday activities. Thankfully, there are a range of natural treatments that may help prevent and manage dementia. Read on to find out more.

What is Dementia?
Contrary to common belief, dementia is a large group of illnesses that affect a person's cognitive abilities. While it often affects people over the age of 80, it has also been reported in people aged in their 40s and 50s. What this means is that not all seniors develop dementia.

Alzheimer's disease is the most common dementia, making up around 50 to 70 per cent of cases. Find out more about Alzheimer's disease. Other forms of dementia include vascular dementia and fronto-temporal dementia.

Huntington's disease, Parkinson's disease, Down syndrome, brain tumours, haemorrhages and multiple sclerosis are all known as potential causes of, or links to, dementia.

According to Aged Care Australia, there are around 270,000 Australians living with dementia. It's believed this figure will jump to 730,000 by 2050, given our ageing population.

What Causes Dementia?
While you may think dementia is largely inherited, in most cases a person with dementia doesn't have a family history of the disease. Aged Care Australia reported that around a third of people with Alzheimer's disease have inherited it.

Natural Therapies for Dementia
There are several things you, or your family members, can do to either delay the onset of dementia or maintain a sound quality of life. Here are a few therapies that may assist:

Brain training: Research suggests that people who complete a high level of education are at a lower risk of developing dementia. Mental activity has been found to stimulate brain growth, which means that people who study expand their brain, warding off the effects of dementia. Puzzles, word games and Sudoku are a few brain-stimulating activities you might like to try.
Nutrition: Numerous studies have been conducted to explore the link between nutrition and dementia risk. Fish has been found to be particularly beneficial, due to its high omega-3 fatty acid properties. Vitamin B may also help delay or prevent the onset of dementia. However, saturated fats and trans fatty acids have been found to increase a person's chances of developing dementia.
Herbal medicine: Several natural herbs have been found to help with preventing and managing dementia. Ginkgo biloba has been the subject of numerous studies, with results showing that it offers substantial health benefits for cognition, mood and emotion. Ginkgo doesn't mix well with some medications, so chat to your health professional before taking it or having surgery. Sage may also help boost memory, while Melissa officinalis (lemon balm) has been found to boost cognitive functions. Lastly, Coenzyme Q10 (CoQ10) may help slow the development of Alzheimer's.
Physical activity: Keeping active is vital for improving your brain's health and reducing your risk of developing dementia. It's been suggested (though not proven) that exercise increases the flow of blood to the brain and may even prevent the death of brain cells.
Massage: Some studies have found a link between massage and reduced anxiety in people with dementia. It may also help alleviate dementia-related behaviour such as wandering and pacing.