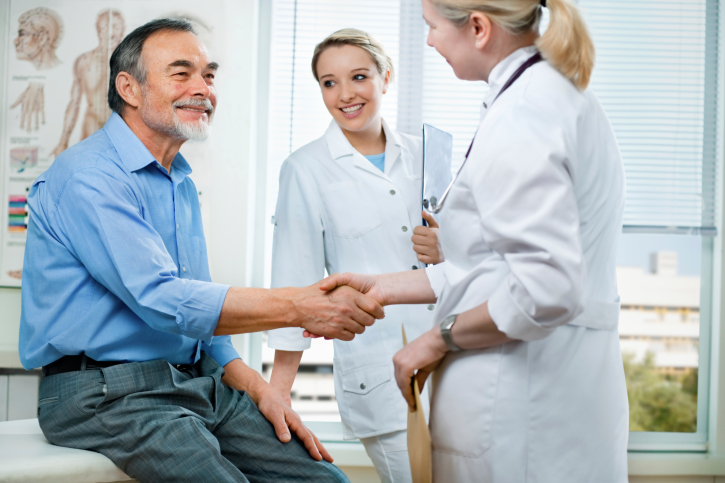 Natural therapists, and in fact most hands-on practitioners whether they be a personal trainer or a doctor, spend a lot of time finding out information from new clients. We have them fill in multiple forms and then spend the first part of their consultation discussing why they have come, their past history and what they want to achieve.

It's an important part of what we do because we want to provide the best possible treatment to the client and have it as individually tailored to their needs as possible.
What Happens After the Session?
More often than not, once the client has left our practice we stop thinking about them until their next session. This can happen when we are busy but it's something that could definitely be improved upon in most practices.

By implementing a procedure where you set aside some time each day to follow-up with the clients who attended the day before or even two days before (whatever timing suits your practice) will provide you with many benefits:
You may receive feedback that is vital in tailoring a successful treatment plan for a client. A prompt follow-up call means you get the feedback while it is still fresh in the client's mind, rather than several weeks later at their next appointment.
Your client will feel that you care about their wellbeing and that they are more to you than a 60 minute slot in your day. This sense of care will differentiate you from others in your field and is more likely to lead to repeat business and referrals than the most elaborate of marketing plans.
If you are looking for something that can differentiate your service from your competitors, this is one simple courtesy that not many practitioners are currently doing, so you will stand out from the crowd.
How to Make This Work
Following up doesn't have to be time consuming. It can be as simple as a phone call or text to ask how your client is feeling. Why not schedule 30 minutes each day to follow-up with your clients from the previous day? You could even consider an automated email follow-up if your days are already fully booked.

"How are you feeling after the treatment?" or "Have you noticed any benefit from the treatment yet?" are simple questions to ask but the sense of care for your client and the information you will gain are invaluable.
Originally published on Mar 08, 2013