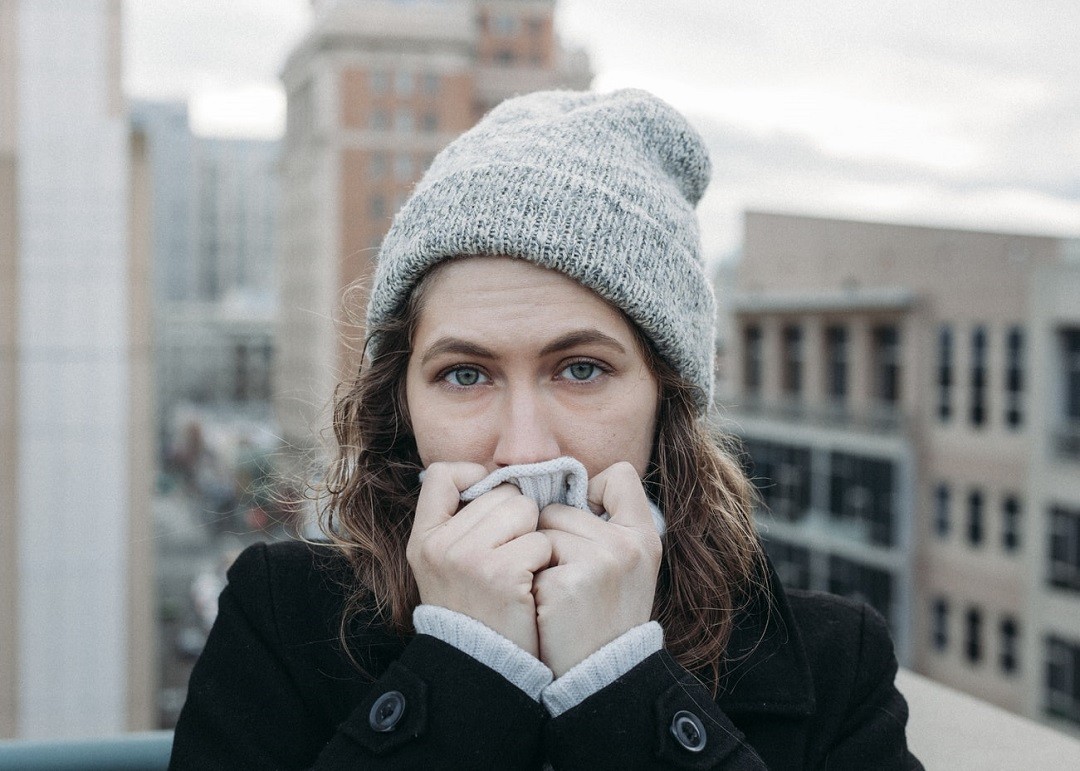 It lurks around, waiting stealthily for the perfect opportunity to attack the most vulnerable of us — it's the virus that causes common colds.
With winter just around the corner, be on guard and make sure that your strongest weapon is ready to deter the enemy's plans. This is none other than your immune system. Here are 5 natural ways to ensure that it's performing at its peak round the clock.
Stay Hydrated
The air is usually drier during winter than in most days, which is an inviting condition for viruses. Not only will consuming more water keep your body hydrated, but it will also keep your mucous membranes soft and moist enough to block bacteria. Plus, water cleanses your body and discharges toxins. Aside from drinking water, you can also obtain healthy fluids from fruits and vegetables.
Eat More Fruits and Veggies
Perhaps you know by now the reason why your mum would always fill your plate with vegetables, fruit and whole grain. Antioxidants and phytonutrients are synonyms for excellent health, and a high percentage of these substances just happen to be contained in the aforementioned foods.
Antioxidants protect the cells in the body against free radicals, which are responsible for a host of illnesses. Phytonutrients, on the other hand, strengthen the immune system and speed up the body's recovery from illness.
Red onion, garlic, grapes, berries, pumpkin, oats, nuts, tea, quinoa and green, leafy vegetables like kale, broccoli and spinach are rich in antioxidants and phytonutrients.
Load up on Probiotics
Live microorganisms that maintain the health of your digestive system are known as probiotics. Lactobacillus casei strain Shirota is a popular probiotic that is commonly found in yogurt, kefir and other fermented foods. Regular consumption of foods that are rich in probiotics have shown to be effective in boosting the immune system.
Flex Your Muscles
Taking a walk, jogging or practicing yoga for at least 30 minutes each day is a surefire way to increase your immunity. Just don't overdo your physical activities, for this will put your immune system on pause and make your body more susceptible to illnesses. Doing less exercise will also produce the same result.
Take the Recommended Amount of Vitamins
Very few medical research support claims that the regular intake of a specific type of supplement can prevent colds and viruses. In fact, one study revealed that a person who takes 200 mg of vitamin C every day is still likely to catch a cold as one who doesn't take vitamin C. It added that it's the person who exercised regularly outside during winter who benefitted from the same supplement, for he became less susceptible to a cold.
Your best option would be to take a multivitamin that contains 100% of the recommended daily allowance for vitamins A, B6, B12, C and D, plus healthy minerals like copper, folic acid, chromium, calcium, selenium and zinc.
Do you have a natural health & wellness business?
Sign up now and advertise on Australia's #1 natural health website.
Or visit our Wellness Hub to help you stay current about the industry.
Originally published on May 12, 2020