What is Shoctober?
October is nationally recognised as Defibrillator Awareness Month, thus Shoctober. And during this month, everyone is encouraged to let their workplace know that they should cares about cardiac arrest survival. They can do this by hosting their own Shoctober event. Shoctober makes helping easy, by providing the tools and resources that a workplace would need.
All that is needed is to register to host a Shoctober event at your workplace and order your DefibMats. Proceeds from these DefibMats are tax deductible and essential to realising the Foundation's mission.
What is cardiac arrest?
Cardiac arrest is the sudden loss of blood flow resulting from the failure of the heart to effectively pump. Signs include loss of consciousness and abnormal or absent breathing. This condition may be caused by almost any known heart condition. Most cardiac arrests occur when a diseased heart's electrical system malfunctions. This malfunction causes an abnormal heart rhythm such as ventricular tachycardia or ventricular fibrillation.
What is a defibrillator?
A defibrillator is an apparatus used to control heart fibrillation by application of an electric current to the chest wall or heart. Defibrillation is a technique used in emergency medicine to terminate ventricular fibrillation or pulseless ventricular tachycardia. It uses an electrical shock to reset the electrical state of the heart so that it may beat to a rhythm controlled by its own natural pacemaker cells.
About Cardiac Arrest Survival Foundation
Established in 2006, The Cardiac Arrest Survival Foundation is a Sydney-based non-profit organisation that aims to raise awareness of the desperate need for defibrillators in workplaces and public spaces including sports grounds, shopping centres and on public transport. The organisation has been lobbying for approved guidelines to steer the deployment of defibrillators in public spaces.
This foundation is the philanthropic arm of Cardiac Responder.
The Cardiac Arrest Survival Foundation is Australia's only charity dedicated to reducing needless deaths from out of hospital cardiac arrest. Among their initiatives are:
leading research on the proper deployment of defibrillators
raising awareness of defibrillators through Shoctober, which is now recognized on the Australian health calendar during October as defibrillator awareness month
donating defibrillators to the community
For more information about Shoctober 2019, visit shoctober.org.au.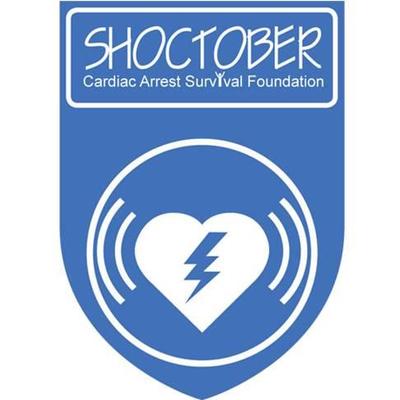 Do you have a natural health & wellness business?
Sign up now and advertise on Australia's #1 natural health website.
Or check out our Wellness Hub to help you stay current about the industry.
Originally published on Sep 16, 2019