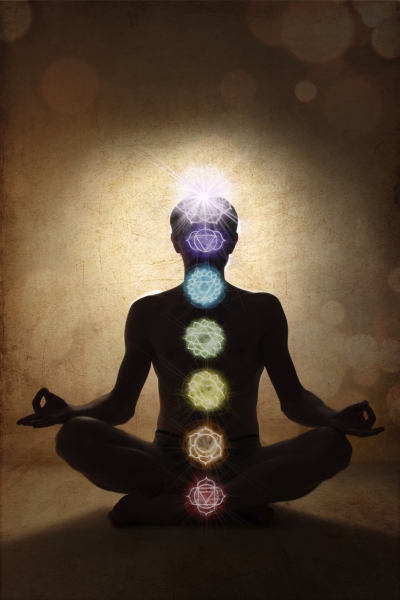 We're all made up of energy. And while we can't see it, we're surrounded by an invisible energy field. But what exactly is this energy field and how can it be read? Let's take a look.
Human Energy Field: the Basics
Science now backs up claims about the existence of a human energy field. The theory goes that we receive energy from the environment or universe, which keeps our mind, body and spirit in harmony. Some people refer to the human energy field as an aura. Chakras also make up the human energy field. The aura is like a second skin, which subtly surrounds us and connects us with the universe. They're linked to our body's electromagnetic field. Aura experts say our auras are constantly changing, depending on our thoughts, feelings and moods. It may also alter according to our environment and the energy field around us at a given time. While the aura holds the inner and outer body together, the chakras manage the flow of energy in and out of the body. They are like stations that hold our energy, with the word chakra meaning "spinning wheel" in the ancient language Sanskrit.
Reading Your Human Energy Field
Our aura consists of a rainbow of colours. These colours change as we do, and may even be a mix of hues. When you're happy, your aura may radiate with colours to represent that joy. If you're feeling down, your aura may appear dull and muddy. Energy healers are able to read your chakras and even see your aura. They'll look at the size, health, data banks and other aspects of your aura and chakras to determine your feelings, blockages, emotions and personality and help you restore balance. You can also tune into your own human energy field. Simply sit in a comfortable position, alone and in silence. Visualise yourself opening each chakra, beginning at the root chakra and working up to the crown chakra. See each chakra as a colour wheel spinning around. Picture the energy going outwards from your body. Ask yourself how you feel in each chakra, sense any blockages or emotions, observe them and try to clear the blockage or work through the pain.
Do you have a natural health & wellness business?
Sign up now and advertise on Australia's #1 natural health website.
Or check out our Wellness Hub to help you stay current about the industry.
Originally published on Nov 27, 2013