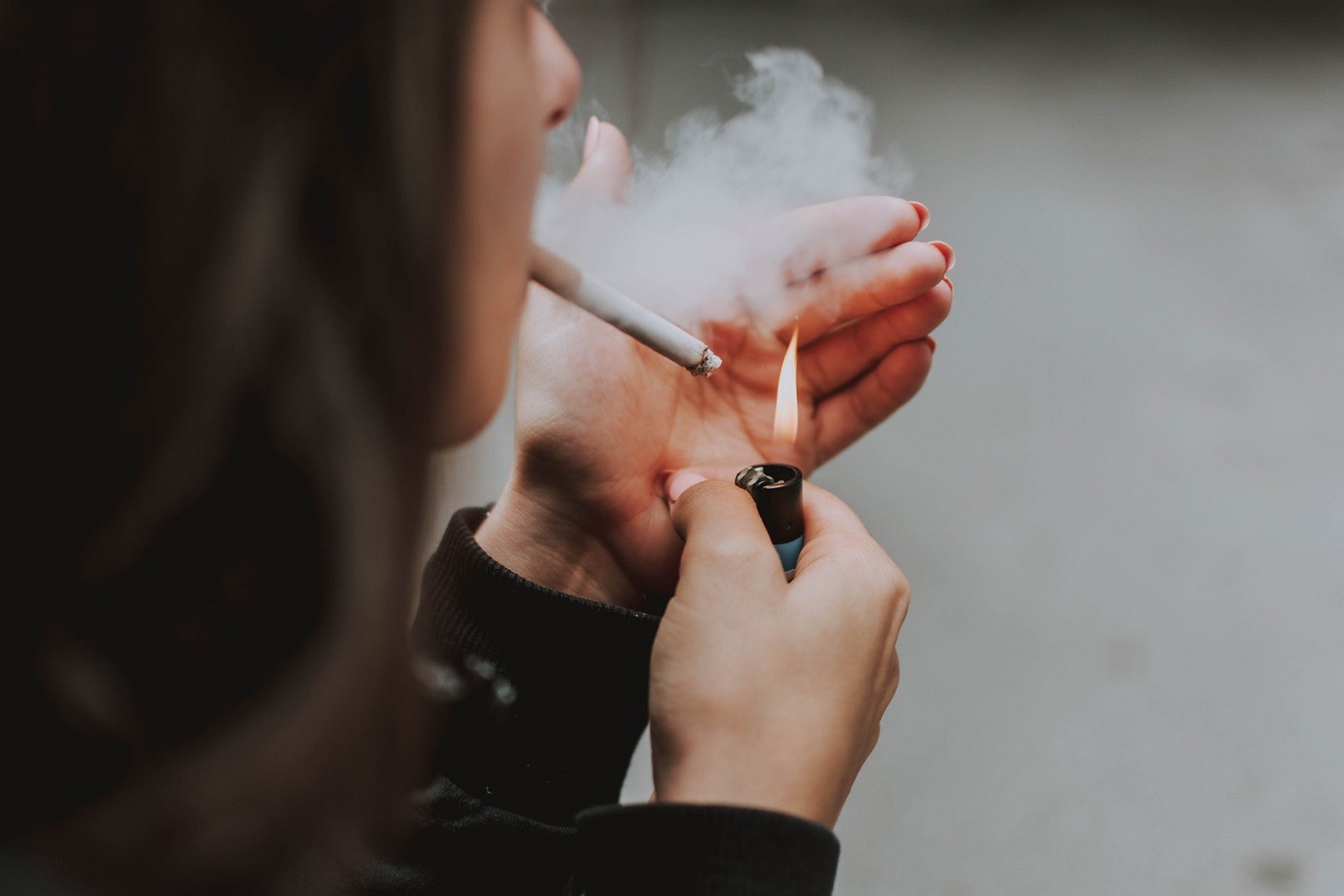 "Cigarettes are bad for your health" is an ineffective, overused phrase. It couldn't even sway the people who are addicted to them; ask a smoker to read it as they puff at a cigarette, and they wouldn't budge.
The best way to help a smoker is to sit them down and ask about the pleasurable feelings that they derive from smoking. That way, you can understand what causes their addiction to this tiny, rolled-up paper containing tobacco leaves and eventually help them quit.
The Dangerous Ingredient Contained in Every Cigarette
Based on its shape, size, colour and price, nothing seems appealing about a cigarette. But you'll be surprised at how much money people spend on a pack. In fact, two in five people aged 40 and above smoked roughly two packs of cigarettes a day in 2019, according to the National Drug Strategy Household Survey (NDSHS). That's 18% men from the 40 to 49 age group and 15% women from the 50 to 59 bracket burning $70 to ashes every day.
Smoking in itself isn't addictive; it's what's in the tobacco leaves that triggers the addiction. Called nicotine, this chemical has long been established as a poison as early as the 19th century. Medical doctors at the time linked the substance to heart disease and lung cancer. It was also found to be responsible for reducing the production of insulin in the body, hence causing a spike in blood sugar levels.
How Does Nicotine Cause Smoking Addiction?
When you draw on a cigarette, nicotine reaches your brain fast and activates the neural receptors to change the chemical make-up in your brain, particularly dopamine and noradrenaline. Once released, these hormones make you feel extremely happy and satisfied. You want more of these feelings, so you smoke more.
The nicotine receptors in your brain increase over time as you continue to smoke, but you are unknowingly increasing your blood pressure, reducing your concentration and experiencing insomnia, anxiety, irritability and a slew of other symptoms of an unhealthy mind and body.
Nicotine turns you into a slave of your own body. When you don't smoke, you don't experience the euphoria you feel when nicotine seeps into your brain, so your mood drops onto the ground.
When that happens, you experience nicotine withdrawal and feel irritable, restless and depressed. Apart from this, you lose concentration, suffer sleep disorders, increase your appetite and have constant cravings for cigarettes. So, in the end, you decide not to quit and give in to the addiction.
Drawing on Your Inner Power and Motivation to Quit Smoking
Quitting smoking becomes difficult when your body is willing to stop the habit, but your mind compels you to continue. To succeed in your battle, you need all of the support that you can get from family, friends and a qualified health practitioner.
Many former smokers swear by hypnotherapy, others claim nothing beats acupuncture, and there are also a lot of them who say that they owe their newfound life to group therapy. Although they used different interventions to overcome their addiction, these people share one thing in common―they were dead set on quitting and ending the power of nicotine over them.
If they were able to motivate themselves to go back to the healthy life which they had before the intrusion of nicotine, so can you. The combination of your will and the expertise of your health adviser is key to replacing your cravings for nicotine with something useful, healthy and productive.
To get more help or just learn more information about quitting smoking, you can get in touch with a hypnotherapist, acupuncturist or counsellor near you.
Do you have a natural health & wellness business?
Sign up now and advertise on Australia's #1 natural health website.
Or visit our Wellness Hub to help you stay current about the industry.