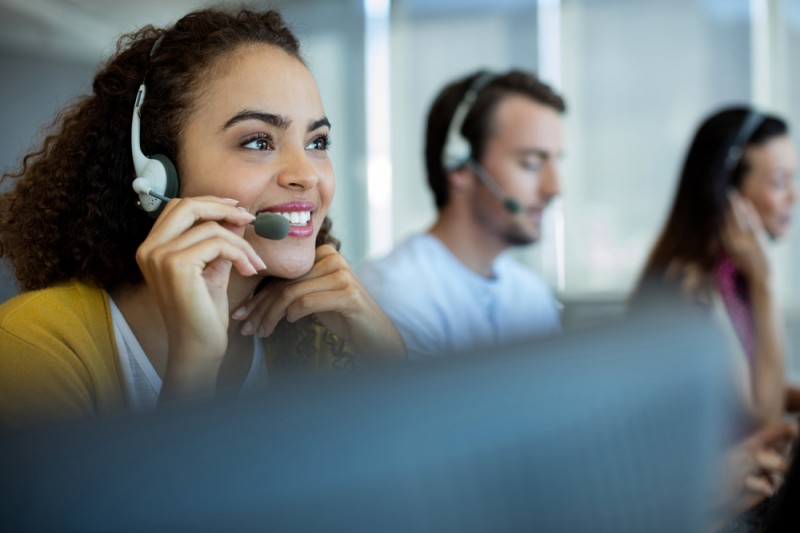 Initial enquiries are vital if you want to grow your business. An enquiry may be from someone who has contacted you for the first time. They will expect you to pay attention to their problems and offer solutions. An initial enquiry needs to be handled with tact and compassion or the person may choose another natural therapies business.
How to respond to initial enquiries
The first thing you need to do is listen to what the person has to say. They may have several problems they want to talk about and you should listen to what they have to say and not interrupt them.
When they finish, it is your turn to talk. Offer friendly advice and show you know natural therapies well. You may suggest herbs for some conditions or maybe a person needs a massage or needs to have a proper diet. The list can be long, but if you can offer advice, they will listen and be impressed with your knowledge of natural therapies.
If you missed a phone call, the person may have given their phone number. They will understand that you may have been with another client and will appreciate that you have a voicemail they can talk to. They will probably give you their phone number.
Call them as soon as possible and discuss their needs. Invite them to come to your place of business and when they come, spend as much time with them as needed. They will appreciate your phone call and if you put their needs first, they will be impressed with you.
How not to respond to initial enquiries
Make sure you respond to phone enquiry as soon as possible. Call on the same day or in the evening and potential clients will be impressed. They may not be as impressed if you call them the following day or later in the week.
Listen to what potential clients have to say, but don't offer too much advice on the initial enquiry. Invite them to come to your place of business, sit down with them and then help them with their needs. If they come to your place of business, you know they are sincere, but if you offer too much advice over the phone, they may not come to you for help. They may take your advice, but go to another business such as a massage parlour or other natural therapist and you may miss out on another client.
Having a website and mobile app is a good idea
People may not know where you are located. In today's world, they look online for natural therapists in their area. If you have a website, they can easily access it and you should have an enquiries box (email) in the contact section. This way, a potential client does not have to copy your email address and can make an enquiry online.
Your website should also have:
Your address on every page. It can be at the bottom of the page, but it needs to be on every page because your address will be more accessible online
Your contact page should have your address, phone number and a map showing people how to find your place of business
An email box is much better than having just an email address
Each page should be brief and to the point
A blog will increase your exposure online.
A website is a must-have in today's world. You don't want to rely on passersby to notice your business. People in other suburbs will look online for natural therapists and if they find you online, they will be impressed and come to your place of business. Check your messages frequently and respond to any enquiry as soon as possible.

There are many places you can find templates for your website and you may not have to hire a professional to make your website. Templates can be changed and you can use your own photographs on them. Many will have direct email attachments you can use.
Having a mobile app is another good idea. Many people use their mobile phones and having an app may be a good way for them to reach you. The app can have general information about your natural therapies pages and include a map to your place of business. You may be surprised by the number of people who will find your business when they are in a coffee shop browsing their phones. They may be looking for a nearby natural therapies business and find yours on their phone.
Enquiries today aren't by phone. They are often done online and having a website and mobile app will help you grow your business. You may get phone enquiries, but having website and mobile app will put your business in a better position to grow.
Do you have a natural health & wellness business?
Sign up now and advertise on Australia's #1 natural health website.
Or visit our Wellness Hub to help you stay current about the industry.
Originally published on May 20, 2019