What is Reiki?
Reiki is a Japanese natural healing modality. This form of healing comes under the collective term of Biofield Energy Therapies and is a form of Energy Medicine.
Various hands-on healing techniques have been used for centuries but Reiki was founded by Dr Mikao Usui in the 1920s. Today, Reiki is practiced to not only boost general health and wellbeing but it is increasingly being used in hospital settings worldwide to provide comfort, reduce pain and speed recovery.
As cited in the Journal of Evidence-Based Complementary & Alternative Medicine, "Reiki is a safe and gentle 'complementary' therapy that activates the parasympathetic nervous system to heal body and mind." Reiki's gentleness and effectiveness mean that it is used as a partner in medicine. It is a complementary modality, which means that it can be used in conjunction with any conventional treatment.
Where is Reiki Practised?
According to a UCLA study "more than 60 U.S. hospitals have adopted Reiki as part of patient services" including major hospitals such as the Mayo Clinic, Johns Hopkins Integrative Medicine and Digestive Center, New York Presbyterian Hospital, Harvard's Centre for Wellness and Health Promotion and the world-renowned Cleveland Clinic. Reiki is also practiced in hospital settings in Canada, the United Kingdom, Argentina, Brazil, Chile, Portugal and Spain to name a few. Unfortunately, reiki is only available as a complementary therapy in a few hospitals in Australia and most reiki treatments are undertaken in independent clinics (i.e. Battery Point, Tasmania), wellness and retreat settings. "Despite widespread use … and promising evidence for reducing anxiety, pain, trauma and other ailments" there is still a long way to go to make forms of Energy Medicine better known and accessible in Australia.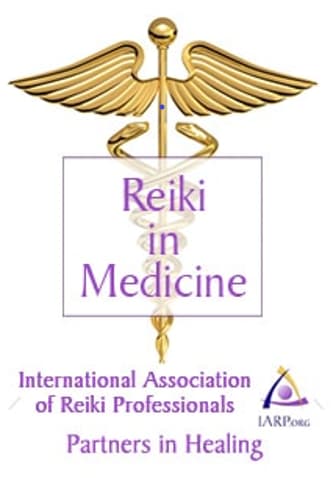 How does this natural healing modality work?
Energy fields "surround and interpenetrate the human body". Reiki practitioners are attuned and skilled in accessing and manipulating this energy that is all around us and runs through us. By simply placing their hands either over or just touching the patient, a reiki practitioner can channel healing energy into the patient. By doing this, energy blockages within the patient's body are cleared away, providing a means for the body to become revitalised. Stagnant, bottlenecked energy is shifted and the body feels brushed clean and refreshed.
How can a Reiki treatment help you?
A Reiki treatment is like getting a tune-up! Patients feel brighter, calmer and feel an uplift in mood. Apart from a general boost to health and wellbeing, reiki works to reduce the perception of pain and provides comfort if you are feeling impacted mentally (i.e. suffering from grief, stress or anxiety). Your body will thank you for taking the time to receive healing life-force energy (ki) which will clear energy blockages and work to boost your immune and endocrine systems. For example, by treating and calming the adrenals, the level of cortisol pumping through the adrenals due to high stress is reduced, thus promoting a better sense of calm in the patient.
A spokesperson from Colombia Integrative Medicine Program at the New York Presbyterian Hospital, put it this way: "I find the practice of Reiki very rewarding, as a practitioner. Patients have reported deep relaxation and a sense of profound healing, after one session. I feel that Reiki is a huge asset for any hospital setting because patients sense that they are in a truly caring environment."
What's the Evidence?
There is a swathe of academic literature and many studies have been done worldwide on the efficacy of reiki. To express this emerging global frontier of medicine, the Californian-based Consciousness & Healing Initiative has identified approximately 6,200 publications in biofield science and placed them in a publicly available database (refer to Subtle Energy & Biofield Healing Publications Library).
Brief snapshot
A Biofield Therapies Systematic Review of 66 clinical studies published in the International Journal of Behavioural Medicine found that biofield therapies showed:
Strong evidence for reducing pain intensity in pain populations;
Moderate evidence for reducing pain intensity in hospitalised and cancer populations;
Moderate evidence for decreasing anxiety for hospitalised populations.
The findings of a 2018 study on the effectiveness of reiki to relieve lower back pain intensity in patients suffering from intervertebral disc herniation were that "Reiki is more cost-effective and faster treatment method than physiotherapy".
Patient statements received during a 2020 treatment program of Veterans suffering from PTSD (Northport VA Medical Centre Long Island):
Reiki helps me sleep through the night.
I can focus better and I am looking at life more positively.
I have not had a panic attack in four weeks and have not awoken with a nightmare.
The Reiki helps with my headaches. I am decreasing my pain meds with my doctors' direction.
In 2020, the Consciousness & Healing Initiative in conjunction with the Institute of Noetic Sciences embarked on the Exceptional Healers Pilot Study: Evaluating the Effectiveness of Energy Medicine Modalities. The study utilised the skills of 17 subtle energy practitioners (i.e. reiki) who conducted healing sessions with nearly 200 subjects who were seeking relief from the pain of Carpal Tunnel Syndrome. Findings were that the majority of clients reported a reduction in pain from the treatment and continued to maintain that pain reduction at the three-week return visit. In addition, overall heart rate and respiration decreased during the session.
Where can I find a Practitioner?
One of the few Reiki VII Practitioners in Australia operates a practice in Battery Point (refer Reiki Energy for Life). The practitioner was trained by Sir Gary Samer, is registered with the International Association of Reiki Professionals and is insured by the International Association of Complementary Therapists.
Clients come to Reiki Energy for Life seeking a deeply relaxing session with the added benefit of a health and wellbeing boost. Other clients attend the clinic for specific reasons such as:
To soothe the body and reduce levels of anxiety and stress;
Provide comfort during times of grief;
Reduce cortisol levels;
Reduce pain associated with headaches and migraine;
Reduce pain, soreness and discomfort (i.e. from back pain, arthritis, dental treatment);
Encourage faster healing and recovery (i.e. convalescence phase following a broken limb);
Encourage greater range of motion (i.e. rotation of shoulder or wrist following injury)
For more information, visit www.reikienergyforlife.com or email reikienergyforlife@outlook.com.