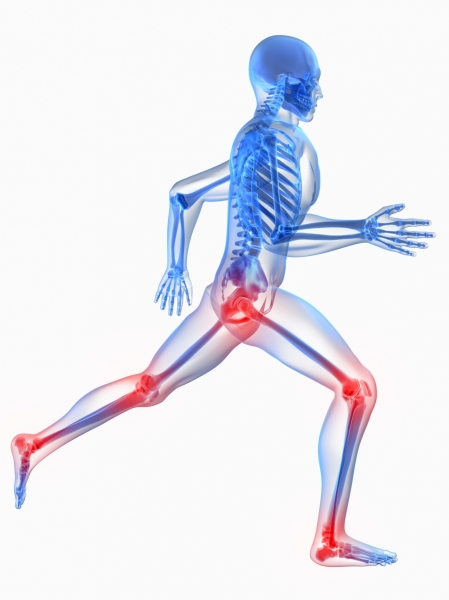 Kinesiology literally means, "the study of movement." Its modern origins can be traced back to Harvard professor Dr. Robert W. Lovett, who devised a system of "gravity tests" to trace spinal nerve damage. The muscle strength grading system Dr. Lovett published in 1932 became the basis for the study of movement later known as kinesiology. While all forms of kinesiology include various types of "muscle monitoring," not all of them are alike in their techniques or goals.
What Is Muscle Monitoring?
From the 1930s until today, kinesiology and muscle monitoring (or muscle testing, as it is often called today) have continued to be refined and interpreted, Essentially, muscle monitoring involves the application of pressure to a body part in order to gauge its relative strength or weakness. It is often referred to as a form of "biofeedback," where the body itself gives the practitioner "feedback" about its condition. A look at the history of muscle monitoring can help clear up some of the confusion surrounding the various types of kinesiology.
Throughout the 1930s, kinesiology was used primarily as a tool to study human movement in depth, including the normal range of movement and restricted movement due to injury or disease. Dr. Lovett's gravity tests were the first standard procedures used.
In the 1940s, Henry and Florence Kendall expanded on Chapman's and others' research. Their book, Muscles, Testing and Function, published in 1949, became the standard text for traditional kinesiology practitioners.
In 1964, Dr. George Goodheart, a chiropractor, discovered that muscles that tested weak using standard muscle monitoring techniques could be made to test strong if another, seemingly unrelated part of the body was stimulated by the application of pressure. This was the beginning of what is now called "applied kinesiology."
In 1973, Dr. John Thie published Touch for Health. This book outlines a series of manual muscle monitoring tests and pressure point techniques based on the Chinese "meridians of Qi". Written for the average person, Touch for Health brought kinesiology into the public spotlight and led to numerous other specialised kinesiology techniques, courses and treatments.
Today, kinesiology can be broken down into these three broad categories:
Traditional kinesiology is largely the mechanical use of muscle monitoring (or muscle testing) as a means of determining a patient's physical condition. It is primarily used by sports therapists, physiotherapists and exercise physiologists.
Applied kinesiology is used by chiropractors, osteopaths, some medical doctors and even some dentists. It is primarily used for pain relief, but is said to have many other benefits as well.
Specialised kinesiology is used by practitioners and the general public based on techniques taught by Dr. Thie and others. There are now dozens of different specialised techniques. Some of them require extensive training, while others require training in just one or a few basic muscle testing techniques. Specialised kinesiology is used for the treatment of many diseases and psychological problems.
If you are considering consulting a practitioner of any specialised kinesiology technique, check their track record first. While it is a gentle technique that is unlikely to cause physical harm, it can be in ineffective form of treatment if not administered by a skilled practitioner.
Find a kinesiologist in your local area.
Do you have a natural health & wellness business?
Sign up now and advertise on Australia's #1 natural health website.
Or visit our Wellness Hub to help you stay current about the industry.