Who is Debbie Pannowitz?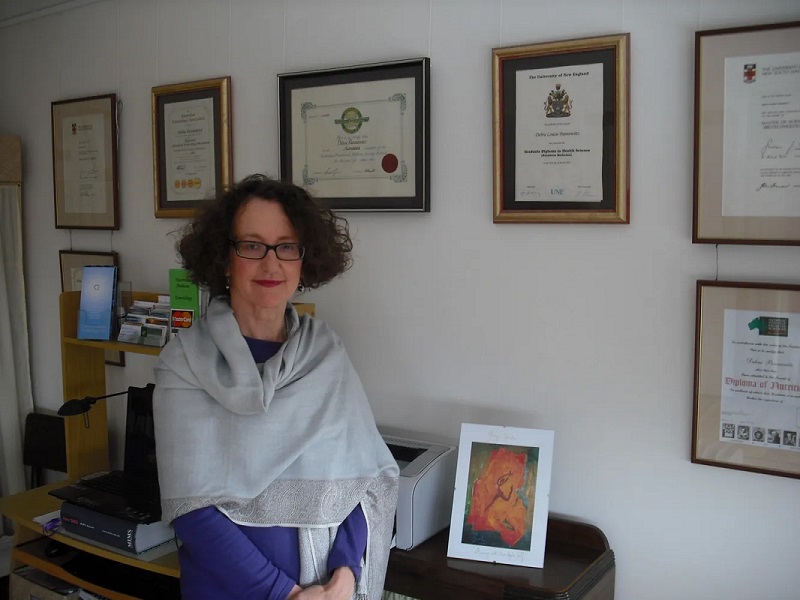 Debbie Pannowitz is a kinesiologist and nutritionist with more than 20 years of experience helping people who are suffering from depression, stress, anxiety, eating disorders, eczema, psoriasis, and a whole range of other conditions. Not only does she address their health complaints with a treatment approach tailored to their needs, but she also shares her vast knowledge of how one can use their body's innate wisdom to restore their health and vitality.
Specialising in Transformational Kinesiology and mindful eating, Debbie assists her clients in detaching themselves from unhealthy habits which led to their current situation. Her desire to see everyone on the planet lead healthy and happy lives is her driving force to go beyond what she does. Besides seeing to her clients' needs, Debbie writes for different publications and conducts talks about her area of expertise in several colleges across Australia.
What is Kinesiology?
Kinesiology is a holistic healing system which involves muscle testing and monitoring to determine imbalances in the body that affect the health of an individual. A kinesiologist's role is to figure out what causes muscle weakness and which organ is linked to the weak muscle so that they can create physical, emotional, mental and chemical balance.
What is Nutrition?
Nutrition is the science of nutrients contained in food and how the body takes in, digests, transports and excretes what a person consumes. However, it is not limited to these body processes as nutrition also covers the implications of one's lifestyle and environment to their food selection, eating habits and overall health. A nutritionist educates their clients on dietary and lifestyle changes which they can adopt to live a healthier life.
Video Transcript
I'm a kinesiologist and nutritionist. I love kinesiology because I just see the benefits in people and I know it can be a sustained change for people.
Seeing people make changes and become more fulfilled more at peace with what's happening in their life. That's a really big thing to see that you know that they've done the work and you've been that person that gave them the little bit of the oomph to start the ball rolling.
Do you have a natural health & wellness business?
Sign up now and advertise on Australia's #1 natural health website.
Or visit our Wellness Hub to help you stay current about the industry.