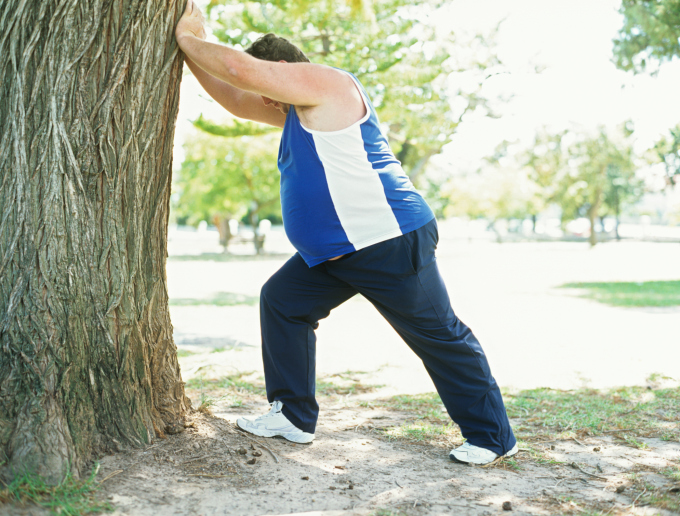 If you're overweight but just can't resist the temptation of high-fat foods don't beat yourself up. Your inability to say no could be wired in your brain.
High Fat Diets Insulate Brain Cells
A study led by Monash University in Melbourne has found a high-fat diet can cause brain cells to become insulated, preventing vital signals that tell the body to stop eating from reaching the brain efficiently.
Too Much Eating, Too Little Exercise
If a high-fat diet insulates brain cells there are "two clear outcomes", says Professor Michael Cowley, former Australian Life Scientist of the Year and Director of Monash Obesity and Diabetes Institute (MODI) where the study was done. First, the brain is unable to detect when the body is full and to stop eating. Secondly, the body can't detect signals to increase energy use and burn off kilojoules/calories.
Tendency to Obesity May Be Present at Birth
The neuronal circuits regulating eating and energy expenditure are naturally occurring processes in the brain, says Professor Cowley. But if a person's brain cells become insulated, this process is impaired. "The circuits begin to form early in life so that people may have a tendency towards obesity even before they eat their first meal," Professor Cowley says. He says this finding provides a critical link in addressing the obesity epidemic.
Losing Weight Not Just Lack of Willpower
Eating a high fat diet causes more "insulation" in the cells, making it harder for the brain to help a person lose weight. "Obese people are not necessarily lacking willpower. Their brains do not know how full or how much fat they have stored, so the brain does not tell the body to stop refuelling. Subsequently, their body's ability to lose weight is significantly reduced," Professor Cowley said.
The study was done in collaboration with scientists at Yale School of Medicine in the US along with other scientists in Cinninnati, New Jersey, Mexico and Spain.
So the next time you berate yourself for lacking the will power to lose weight, go easy on yourself. It may be wired in your brain.