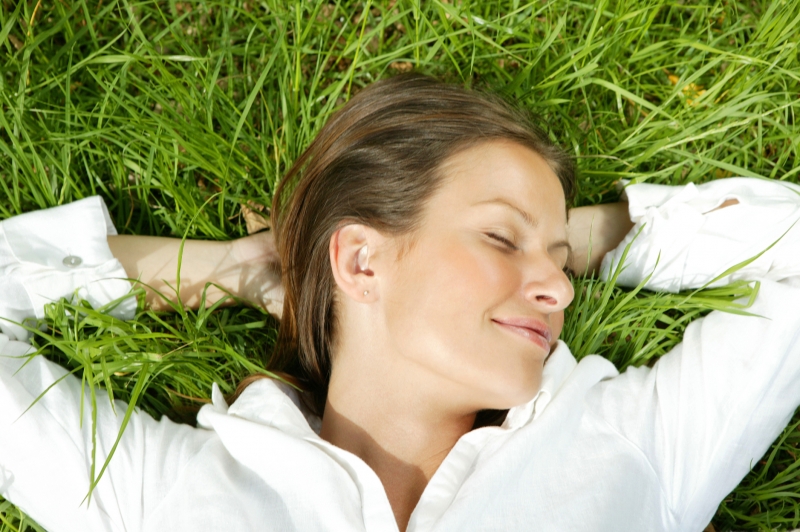 Learning how to manage stress is one of the most important things you can do for your health and wellbeing.
The following tips are designed to help you reduce stress and keep it under control.
Get regular exercise, even if it's just a short walk in the park or at the mall. Exercise helps the body process stress related hormones. It also helps us feel good which makes us more resilient to stress.
Spending time in nature is a great to revitalise and reduce stress. If you live in a city take a walk through a local park or make your garden into an oasis. If you live near a beach go for a refreshing swim.
Drink filtered water and nourish your body with healthy food. Being de-hydrated can put trigger the flight or fight response because the body thinks it is in survival mode. It's the same with food, if we nourish the body with good food, it gets the message that all is well in our world.
Be mindful of the breath. breathing from the belly can turn on the relaxation response, which is the antidote to the stress response. Don't try too hard, just follow the breath with your mind as it comes into the body and let it go down into the belly before slowly letting the breath out. Find a meditation class in your local area to help get into a regular routine.
Everyone is different so it is important to understand how your body reacts to stress. Do you feel a tightening in your shoulders or are you prone to headaches or tummy upsets? Just notice what happens when you are stressed. Increasing awareness can help us manage stress better.
Pay attention to your thinking. We can stress ourselves out by ruminating on things that we can't do anything about, or which have already happened. Try to let go of past mistakes and set your intention to do better next time.
Learn what nourishes you. What makes you smile? Spend a few minutes writing a list of your 10 most favourite things to do and schedule some of these things into your week.
Think about what matters most to you. This can help you put things in perspective. You may not be living the life of your dreams but what is it about the life you are living that provides meaning and a sense of purpose? For example you might be working at a job you don't like but if it pays the rent then focus on the outcome while you look for a job that suits you better.
The brain can't tell the difference between a memory or visualisation and the real thing, so visualise being happy. You may have a favourite memory of a time when you felt calm and contented. Bring this image to mind whenever you feel anxious about the future.
Love is a natural stress reliever so spending time with those you love can reduce stress. If you have nobody special in your life right now, spend time with good friends or family, or volunteer at your local charity. Love comes in all shapes and sizes. Be kind to yourself.
Do you have a natural health & wellness business?
Sign up now and advertise on Australia's #1 natural health website.
Or visit our Wellness Hub to help you stay current about the industry.
Originally published on Oct 13, 2011