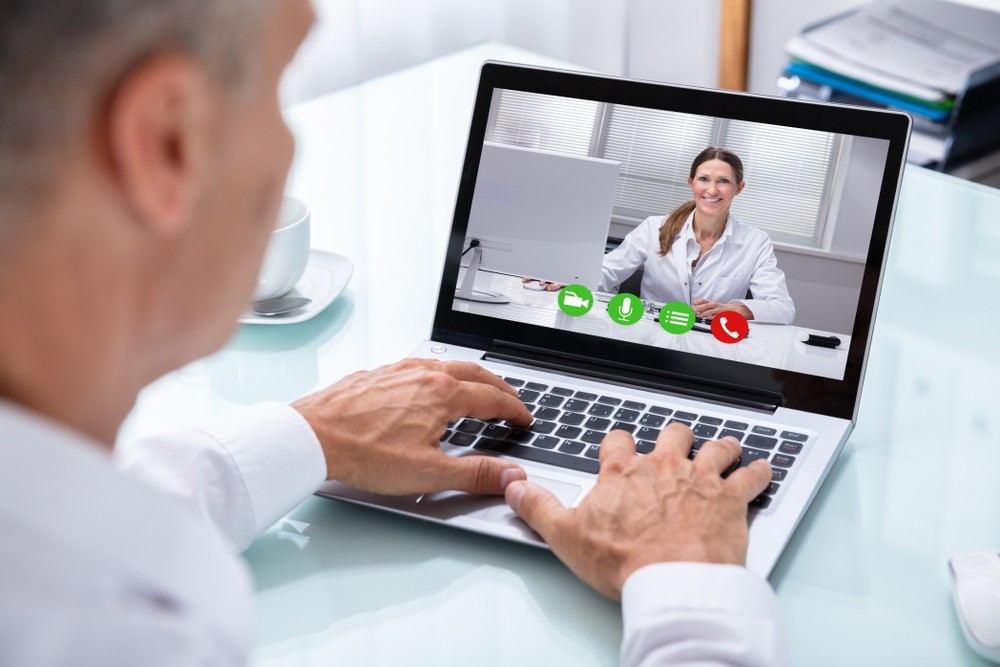 So many people are online these days. Basically, everyone is going online these days to search for information.
One of the biggest challenges people face is knowing what information to trust. They often think that the higher a web page ranks in Google, the more trustworthy it is.
They're not entirely wrong - Google has invested billions of dollars into creating algorithms that categorise and rank websites based on their "domain authority"na - in other words, their trustworthiness.
When we asked nearly 500 consumers if they would trust natural health services advertised online, our assumptions were validated: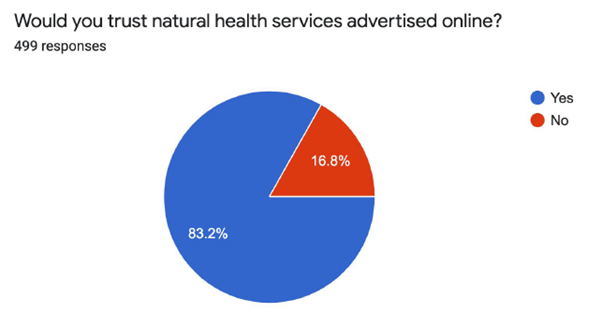 But ranking high in Google is only the first step to demonstrating credibility. Here are the top three ways you can display your credibility and create instant trust with people who come across your website or NTP profile page:
Display your qualifications and accreditations
Highlight the associations you belong to
Showcase client testimonials (video works best; check out one of our testimonial videos below)
Here's one of our client testimonial videos…
Why is it important to ensure you look credible online?
There's already a lot of mistrust, confusion and overwhelming amounts of information online. People need clear and trustworthy information to make decisions, especially when it comes to their health.
Ensuring you look credible online ensures you capture the attention of consumers and ultimately call them to action.
Do you have a natural health & wellness business?
Sign up now and advertise on Australia's #1 natural health website.
Or visit our Wellness Hub to help you stay current about the industry.
Originally published on Oct 09, 2020