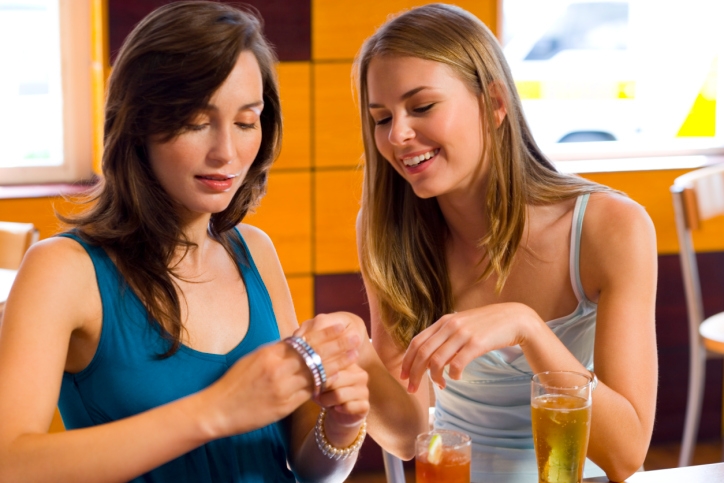 Magnets have been long been thought to be able to stimulate healing and blood flow while improving overall health. Magnotherapy has since evolved into an established field with doctors, sports trainers and therapists utilising the power of magnets and magnetic field technology to relieve pain and improve performance. The Natural Therapy Pages decided a chat with Val Johnstone of Aussie Magnotherapy was in order, to see what the attraction of magnetic technology is.
Tell us how you got into magnotherapy?
"I had a chance encounter with a gentleman, who after hearing of the pain and difficulty I was experiencing due to my arthritis recommended the Bioflow® CRP (Central Reverse Polarity) magnetic bracelet to me. After wearing the magnetic bracelet for a short time I felt I got my life back – bearing in mind that I could not hold a pen before. I am now able to enjoy my favourite pastime - painting - again. Due to the incredible improvement in my condition I wanted to share my experience and became the local distributor for Ecoflow products."
What is the theory behind CRP magnotherapy?
"Magnotherapy involves the application of a magnetic field to any part of our body. Bioflow was specifically designed to mimic the beneficial effects of the professional electromagnetic units used in the healthcare industry. The Bioflow magnets we use have a unique patented configuration that changes its polarity within its own length. This basically agitates any matter that comes into contact with this field – more so than a simple north or south polarity magnet used on their own. The Bioflow field has the effect of acting as a catalyst increasing the rate of chemical reactions in the blood stream. This unique field supports the maintenance of the body's basic functions – specifically by facilitating enhanced blood flow, increasing oxygen uptake and aiding in the removal of toxins."
What conditions do you treat most often?
"I have all sorts of people come to me for a whole range of conditions, with arthritis and osteoarthritis perhaps the most common. It is great for any condition where there is a build up of lactic acid in the body and improved blood flow is needed."
How does one "wear" a magnet?
"Bioflow CRP neodymium magnets are basically fashioned into bracelets, with the magnet integrated into the piece. This you wear 24/7. They come in a variety of styles, including a 2 tone gold plated stainless steel wrist band, a designer range 18 caret Gold clad or polished Stainless steel link bracelet – as well as a hard wearing model for more active individuals. All are water resistant."
Have there been any clinical studies with Bioflow?
"In December 2004 the British Medical Journal published the results of a two year trial sponsored by the Arthritis Research Council into the use of Bioflows on osteoarthritis of the knee and hip. The report documented the trial in full. This independent scientifically peer reviewed clinical trial concluded that these unique magnetic bracelets did decrease pain in osteoarthritis when study participants wore magnetic bracelets."
What client testimonial sticks in your mind?
"I had a client recently who could only get around with the aid of a walker, but who now is only using a single stick. He insists the improvement has come since he started using one of our bracelets."
You even have a range of products for animals!
"Yes, we have a range of cat and dog collars which are very effective, and there are even magnetic boots available for horses."
What would you say to skeptics of magnotherapy?
"I would say I offer a 90 day money back guarantee! No one is forcing them into anything, and I don't claim that it is about to cure anything. Magnotherapy will however reduce pain and the effects of a condition such as arthritis. I personally have witnessed the benefits of pain relief in so many of my customers with a wide variety of conditions and symptoms. Who are we to deny someone that opportunity?"
Do you have a natural health & wellness business?
Sign up now and advertise on Australia's #1 natural health website.
Or check out our Wellness Hub to help you stay current about the industry.