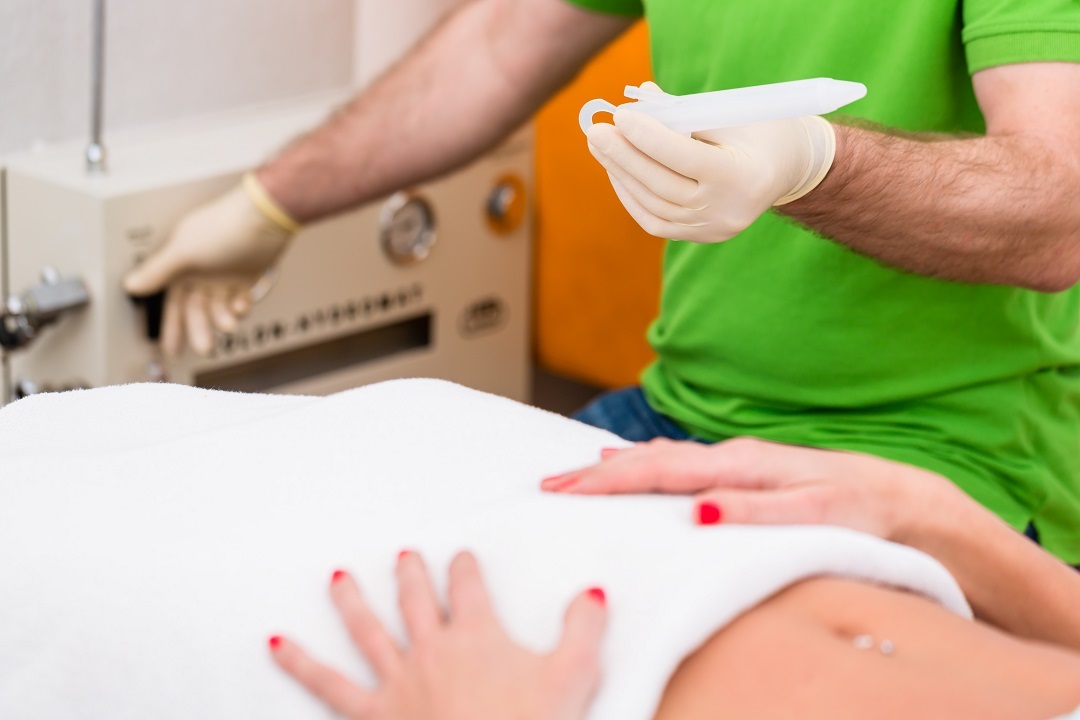 Besides the heart, which organ in the body works round the clock?
The answer is the colon.
Also known as the large intestine, the colon is responsible for flushing out waste products from the body, as the heart is responsible for pumping blood. It's a long tube that begins at the end of the small intestine and runs down to the rectum which discharges stool.
Traces of fecal matter build up on the colon wall over time. These could lead to several health problems if not addressed immediately. As a certified colon hydrotherapist, you will be able to perform colonic irrigation. This is a complementary treatment that eliminates toxic overload in the colon through the infusion of filtered water.
As well as keeping your client's bowel clean, you can improve their bowel movement, maintain their ideal weight and protect them from a host of digestive problems like bloating, constipation and irritable bowel syndrome (IBS), to name a few.
Colon hydrotherapy is fast becoming the choice of treatment of many people for its numerous benefits. If you wish to become an expert in this field and establish a career as a colon hydrotherapist, these five steps will guide you to your goal.
1. Be Open to Working With Different Kinds of People
A colon hydrotherapist works with people of all ages and with different conditions. You must be naturally compassionate and willing to help others achieve their health goals by recommending the appropriate treatment plan that is specific to their needs.
2. Develop People Skills and Empathy
You must have interpersonal skills and the ability to make others feel at ease, especially if they're having second thoughts about pursuing the treatment. It's normal for some people to feel uneasy, so you should be able to explain the importance of the procedure and its benefits to their health.
3. Identify Your Job Prospects
Colon irrigation is in demand not only in medical settings such as hospitals and clinics but also in health spas and gyms. Some practitioners collaborate with other health professionals at a multidisciplinary clinic, but the majority set up their own practice.
4. Take an Accredited Course
Certified colon hydrotherapists earned their qualifications from an accredited training program in colon hydrotherapy. As a student taking this course, you will receive a good grounding in anatomy, physiology, common bowel disorders, contraindications, business management, as well as a hands-on supervised clinical practicum.
The Australian Colon Health is one of the top schools in Australia that offer a GPACT Certified Colon Hydrotherapy program. The training equipment that they use have been approved by the government's Therapeutic Goods Administration (TGA), so you can rest assured that these have passed strict inspections and are safe to use on people.
5. Boost Your Portfolio
Once you have completed your studies, it pays to register with a professional body. Your professional affiliation will boost your credibility, and it speaks volumes about your capabilities. The Australian Register of Colon Hydrotherapists (ARCH) is the country's largest professional association for colon hydrotherapists. It is responsible for setting the highest practice standards to ensure patients receiving colon irrigation obtain the best health results.
To learn more, try visiting a local colon hydrotherapist in your area.
Do you have a natural health & wellness business?
Sign up now and advertise on Australia's #1 natural health website.
Or visit our Wellness Hub to help you stay current about the industry.
Originally published on Aug 04, 2020