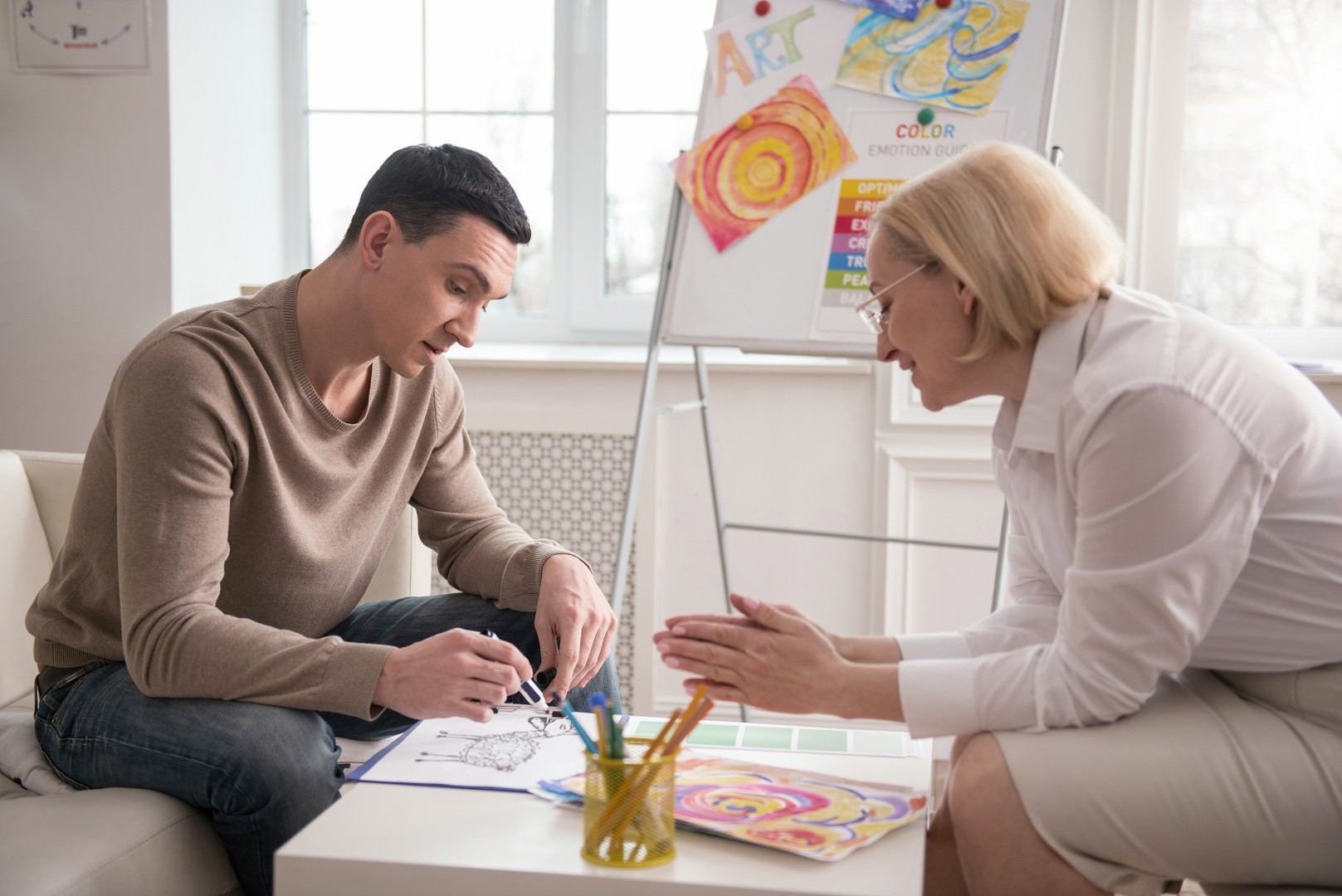 Art eliminates inhibition as it promotes self-expression, making it easier for one to reveal what's difficult to convey using words alone. Nothing compares to the life-changing benefits of art therapy, a unique self-healing process that fosters mental, emotional and physical wellbeing.
What is Art Therapy?
Any shape, colour or image carried out by an individual through a specific medium to achieve healing is defined as art therapy. In an art therapy session, the outcome of a client's work is secondary to the process it took them to create it. With that said, being able to provide their client with a set of art materials which they'd be happy to use is crucial in an art therapist's job.
Once motivated to draw, paint or colour, without any regard for what others might think of their work, an individual can freely express their thoughts and feelings, which leads to healing. Art therapy is extremely beneficial for the following conditions:
Anxiety
Stress
Fears and phobias
Trauma
Asthma
Pain due to cancer treatment
Heart disease
Addiction
Children's health
Why Study Art Therapy?
Studying art therapy will open you up to the therapeutic value of pencils, paint, clay, charcoal, ink and other art materials, to the mind, body and emotions. Regardless of what you do for a living or the modality that you're currently practising, art therapy is a worthy addition to your portfolio that will lead to new and exciting career paths.
Many graduates of an art therapy course go on to work in schools, hospitals, community health centres, rehabilitation centres and aged care facilities, among other settings. You can even set up a private practice and work your own schedule.
What Are Your Study Options?
If you're looking to establish yourself as an art therapist in Australia, undertaking the Bachelor of Arts Therapy, a three-year university course, will take you down that road. However, if you prefer a shorter study duration, the Advanced Diploma of Transpersonal Therapy is your best bet. It runs for a year and a half and covers the principles of art therapy in combination with various spiritual healing models.
What Are the Best Schools for Art Therapy?
Art therapy is relatively easy and fun to learn if you study with a college or university that is recognised by professional associations that represent qualified art therapists. These associations include the Australian, New Zealand and Asian Creative Arts Therapies Association (ANZACATA), Holistic Therapists Australia (HTA) and International Institute for Complementary Therapists (IICT), among many others.
Facilitated by highly trained art therapists, an accredited course will equip you with the skills and knowledge that are essential to the field which you're entering.
Besides the school's accreditation, you also want to check out their syllabus, course delivery method, tuition fees and availability of study loans. Speaking of which, you'll be happy to know that the bachelor's degree program is eligible for the VET Student Loans program.
Australia's top providers of art therapy qualifications include the College of Complementary Medicine and the Ikon Institute of Australia. To learn about their comprehensive offerings or to find other similar course providers, take the time to go over the Natural Therapy Pages' course listings.
Do you have a natural health & wellness business?
Sign up now and advertise on Australia's #1 natural health website.
Or visit our Wellness Hub to help you stay current about the industry.