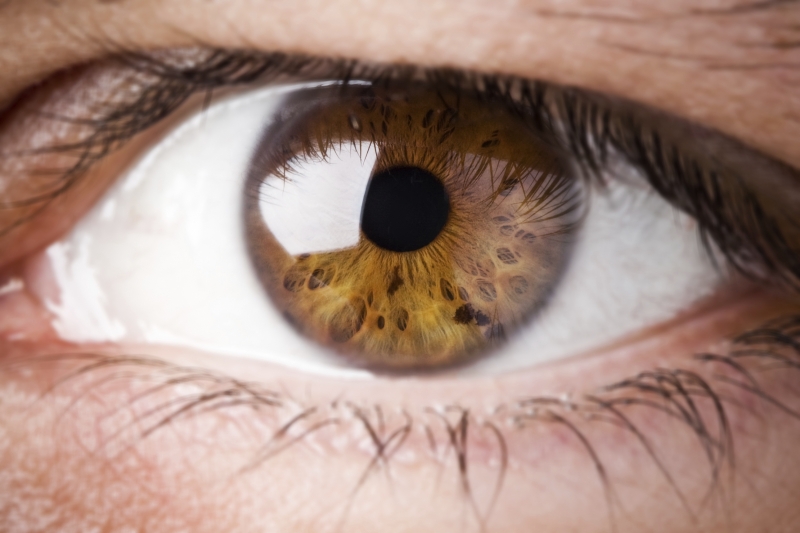 The eyes are the window to one's wellness. We pay little attention to the colour and patterns of the iris, but they speak volumes about the health of a person as well as the state of the different organs systems in their body. Whether you're a health professional looking for ways to expand your healing arsenal or considering becoming one, studying iridology will equip you with the skills and tools to keep your clients' health in tip-top shape.
What Is Iridology?
Iridology is the study of the iris, an element of the eye, used by iridologists to analyse the state of health of an individual and identify any potential health risks they may be predisposed to. The iris is the coloured portion of the eye surrounding the pupil, responsible for regulating the amount of light reaching the retina.
Iridologists utilise markings, patterns and colours in the iris to reveal inherited conditions that may lead to physical and emotional disorders. This involves mapping portions of the iris and creating iris charts, with these distinguishing features linked to all our internal organs. The eye is also often photographed by iridologists, so the iris can be thoroughly assessed using large format images.
Iridology Benefits
The primary benefit of consulting an iridologist is being able to identify the early signs of illness or disease. The patient will be able to take the necessary steps to prevent these from developing any further. Iridology cannot be used to treat illnesses, but it can detect impaired organs and help deter a variety of health conditions, including:
Liver disease
Lymphedema
Gallbladder disease
Poor immune system
Inflammation
Stress
Fatigue
Latrogenic disease
Bone marrow disease
Infections
Toxin buildup in the body
What Courses Provide Professional Qualifications in Iridology?
A typical certificate course in iridology includes an overview of natural therapies that explore iridology, including its history and practical applications. A more detailed examination of the anatomy and physiology eye would then follow, with focus on the topography, colour pigmentation and landmark signs of the iris.
Students will then go on to explore in detail the relationship of the iris with the organ systems in the body, including the nervous, endocrine, gastric and reproductive systems, amongst others. Qualifying students should be knowledgeable about the anatomy of the eye, including a variety of ophthalmic symptoms and conditions.
Iridology may also fall under an overarching curriculum framework like a bachelor's degree in naturopathy. A short practitioner course in iridology, on the other hand, will benefit health professionals who are looking to earn Continued Professional Education (CPE) points.
Where Can You Study Iridology?
You're lucky to be studying iridology in Australia as it offers the best schools in this field of study. Whether you're looking for a one-week certification program, a one-year diploma course or a bachelor's degree, you have a wide range of choices. You may even opt to study on-campus or online.
Health and Harmony Colleges offers not only first-rate training programs for aspiring iridologists but also a flexible learning experience for anyone considering distance education. You may contact them directly to find out more about their iridology courses, tuition fees and payment schemes, among others. Alternatively, you can check the Natural Therapy Pages' comprehensive list of relevant courses to weigh your options before making a decision.
Job Prospects for Iridologists
Upon completion of an iridology course, most students will typically undertake an internship with a certified iridologist before stepping out into the real world to practise the modality in their professional capacity.
The majority of trained iridologists also specialise in naturopathy, herbalism, homoeopathy or nutrition, and offer consultation in private practice. There are also others who work in multidisciplinary clinics and collaborate with other health professionals. Regardless of your line of career, studying iridology is a great way to expand your skills and knowledge in the field of complementary medicine.
Do you have a natural health & wellness business?
Sign up now and advertise on Australia's #1 natural health website.
Or visit our Wellness Hub to help you stay current about the industry.