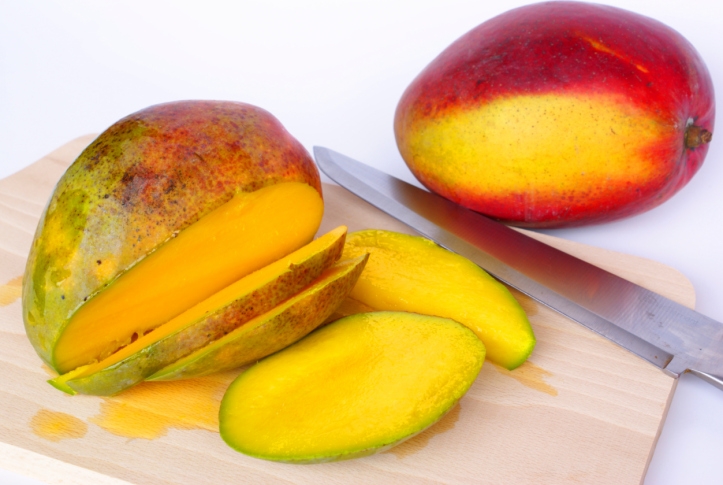 Imagine a hot summer day and you're feeling peckish and parched at the same time. Something sweet and juicy that's bursting with flavor would be the perfect meal. A truly delicious and super healthy summer mango salad would take that cake.
Mango is bursting with Vitamin C and A. Both contain antioxidant properties, support the immune system and are great for the skin. Add avocado that has fiber to improve digestion as well as potassium and good kind of fats for better cardiovascular health.
Put it some almonds or tuna to get your protein for a truly nutritious meal. And you can make it in no time flat too! All you need are the following:
How to Make a Simple Summer Mango Salad
Ingredients
1 mango, flesh cubed
1 avocado, flesh cubed
2 tablespoons of sultanas
2 tablespoons of silvered almonds, toasted
Lettuce (preferably mesculine mix as it is infused with a variety of colours and nutrients. Mesculin mix usually includes rocket which is great for the liver)
1 small tin of tuna (optional)
Dressing
1 tablespoon of white wine vinegar
1 tablespoon of olive oil
Method
Get a large bowl and put in all your ingredients.
Make the dressing. Whisk the oil and vinegar together, season, and pour over salad.
Toss everything. Do it slowly to make sure not to crush your mangoes and avocados.
Get a spoon or fork. Enjoy!
Next time, you can make it your own by adding different ingredients. Replace the almonds with pecans or walnuts. Try bananas, pineapples, or whatever fruit that's in season. The possibilities are endless!
For more delicious and health recipes, go here.
Do you have a natural health & wellness business?
Sign up now and advertise on Australia's #1 natural health website.
Or visit our Wellness Hub to help you stay current about the industry.