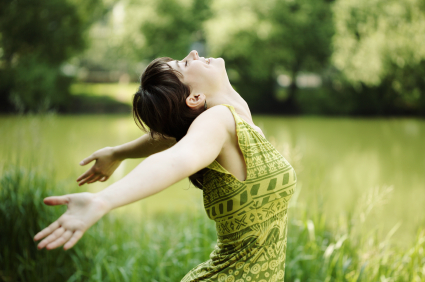 For many of us, emotional pain can involve depression, anxiety, fear and grief. Thankfully, several natural therapies may prove beneficial in helping heal our emotions.
What is Emotional Pain?
Emotional pain may emerge during childhood or adulthood. It can come as the result of trauma, neglect, abuse, loss of a loved one, losing one's job or getting into financial strife.
When emotional pain isn't treated, it can lead to a whole host of conditions including depression and anxiety. Sufferers may find it difficult to cope with their emotions, which can impact on their career, relationships and health.
Healing Your Emotions
Since many natural therapies focus on holistic healing, you may find several solutions to improving your emotional state. The following therapies have shown to help heal emotions:
Counselling
Counselling can be helpful in helping patients learn techniques to identify and manage emotions. Emotional Therapy (ET) may also be beneficial, with ET practitioners helping clients connect the dots to find out why they harbour certain feelings. In a gentle and supportive way, they will then help you work through the feelings and learn how to provide yourself with emotional support.
Cognitive Behaviour Therapy (CBT)
This structured therapy called cognitive behavioural therapy takes a short-term approach to healing. According to the Australian Association for Cognitive and Behaviour Therapy, CBT is as effective as medication in helping treat emotional dysfunction. It's also been found to assist with panic, phobias, depression, anxiety and child depression.
Emotional Freedom Technique (EFT)
Hailed as a universal healing technique, Emotional Freedom Technique using tapping to address unresolved emotional issues and bring about healing.
Spiritual healing
Treatments include Energetic Healing, Vibrational Healing and Clairvoyant Healing. These therapies are useful in bringing about emotional healing without reliance on medication or remedies. A common spiritual healing technique is Chakra Balancing, which seeks to unblock the chakras causing negative emotions.
Energy healing
Similar to spiritual healing, energy healing seeks to restore energy and balance. It is a gentle approach to healing, whereby the practitioner uses his or her hands to bring about balance in their client's energy system.
Meditation
Regular meditation practice can be used to free feelings, rather than suppress them. When meditating, acknowledge your emotions and discover how they make you feel.
These are just some natural therapies that may prove beneficial for emotional healing. If you are feeling anxious or depressed, it's wise to consult a health professional to discuss a treatment plan utilising traditional and/or complementary therapies.
Do you have a natural health & wellness business?
Sign up now and advertise on Australia's #1 natural health website.
Or check out our Wellness Hub to help you stay current about the industry.
Originally published on Feb 06, 2013