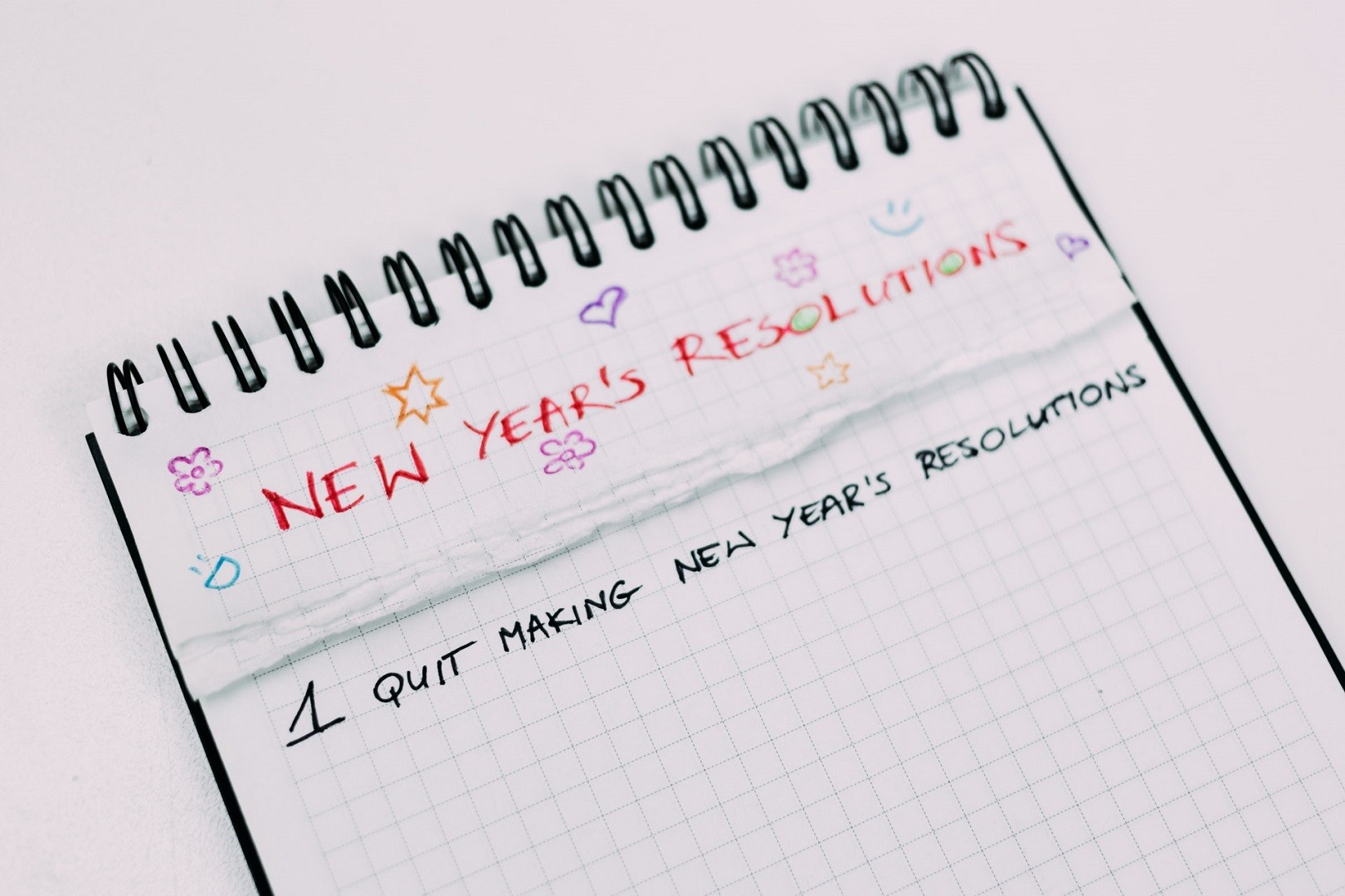 Whether in a bad habit, situation, relationship or job, nobody wants to be stuck. We all want to achieve a better version of ourselves and our lives, and the new year is an opportunity to do just that. This explains why people have new year's resolutions to motivate them to explore new ways of improving themselves.
We round up the most common new year's resolutions that each one of us has made in the past (and may make again this year). Alongside each of them are different modalities that will help you get your goals from paper to realisation.
1. Lose Weight
Trying to lose weight is one of the most common new year's resolutions that men and women alike say every year. Unfortunately, not many of them get around to accomplishing it.
What Modalities Can Help With Weight Loss?
Hypnotherapy, combined with personal training is a tried-and-tested method for shedding off unwanted pounds. The first involves hypnosis, a relaxation technique which opens the subconscious mind to positive suggestions. It changes eating patterns and focuses an individual's attention to something else, which brings a kind of fulfilment that food couldn't possibly provide.
Hypnosis instils the belief and feeling that you're slim and healthy, hence changing the way you see food. Maintaining your newfound health and figure becomes a top priority for you, so you go out to seek the help of a personal trainer to help you keep your new weight. Others would combine hypnotherapy with nutrition or naturopathy.
2. Save Money
It's easier said than done, especially these days when people have more places to put their money. Unfortunately, impulsive buying for instant gratification almost always leads to short-term happiness.
What Modalities Can Help You Spend Less and Save More Money?
A counsellor who specialises in financial counselling can help you make massive changes to your spending habits. They will teach you how to harness the tools which you were born with, but were unutilised for so long. Through counselling, you will come to understand the root cause of your problem and be able to develop a sound financial plan to reap long-term rewards.
3. Learn a New Skill
Learning new things is key to doing great things, so it's worth taking up a new hobby or skill each year. There's no better time to take a course that will enrich your personal and professional life than now.
What Modalities Can Help You Expand Your Skill Set?
Did you know that a life coach can help make massive changes in your life? They are literally like an athletic coach who will cultivate your innate talents to ensure your success. Whether you're looking to learn a new set of skills that are relevant to your current job or to get into an unrelated field, your life coach will be able to help you explore the essentials tools to maximise your potential.
Neuro-linguistic programming is another excellent tool to consider. It will help you imbibe the thoughts, behaviours and language of successful people so that you can achieve the same level of success which they have.
4. Quit Smoking
Are you one of the many people who promised themselves numerous times that they will quit smoking but haven't done so? Well, your promise is about to come to fruition this year.
What Modalities Can Help You Quit Smoking?
Group therapy, acupuncture and hypnotherapy are three modalities that can help with smoking cessation. The power of nicotine may be hard to trample on your own, but working with a qualified practitioner of any of these natural remedies will unchain you from the unhealthy habit of smoking.
5. Exercise More and Pursue a Healthier Life
Many people have repeatedly aimed to be healthier. However, their diet, state of mind, environment, and overall lifestyle would always hinder them from achieving it. The good news is that working towards this goal isn't as hard as it sounds.
What Modalities Can Help You be Healthier?
Several natural therapies can help boost your health and wellbeing. Seeking Ayurvedic and naturopathic treatments is a great way to start the new year. After consuming calorie-laden foods over the festive holidays, your journey to fitness and health should begin with a good detoxification program.
It's also worth engaging in mind-body exercises like yoga, meditation and Qigong, to replenish your vital energy. The new year signifies new opportunities which you can only achieve with a healthy mind, body and spirit.
Your new year's resolutions are meant to change what needs to be changed in your life to improve its quality. Sticking to your goals using the recommended modalities above will no doubt get you the results that you've been aiming for.
Here's wishing you a happy and healthy new year ahead!
Do you have a natural health & wellness business?
Sign up now and advertise on Australia's #1 natural health website.
Or visit our Wellness Hub to help you stay current about the industry.