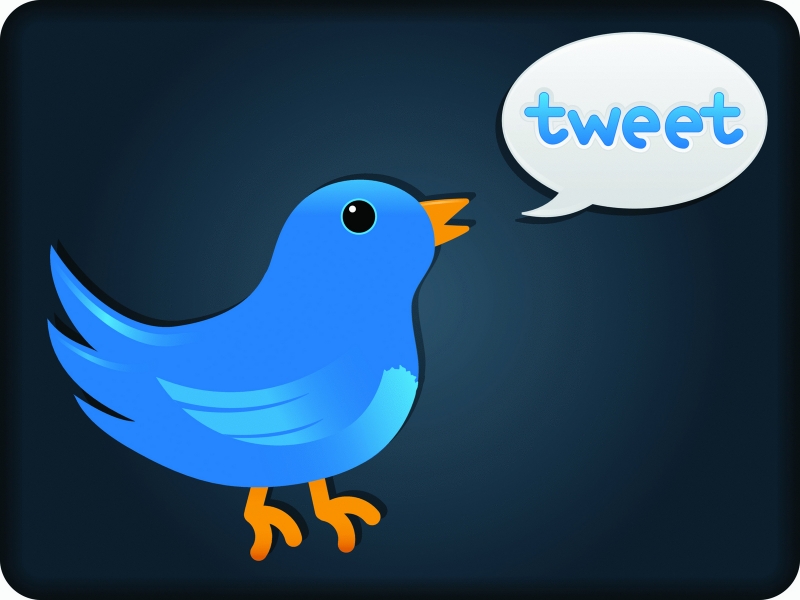 How to Twitter
Are you looking to engage with your clients and develop your marketing strategy for your business or practice, but are not quite sure how to go about it? If you are looking to move beyond Facebook and embrace social media more fully then it's worth considering Twitter. Twitter can be a very useful tool to spread bite-size snippets of information to a wider audience about your product, service or event. Rather than being intimidated by Twitter - think of it as texting to a wider audience - why not learn more about it and explore its potential for your business with this handy guide.
What is Twitter?
Twitter is a dynamic forum where you can share your thoughts or give very short updates to your followers in the form of tweets. To participate you need to register a username which enables you to interact and tweet (post messages).
What Can I Achieve with Twitter?
Twitter is more than just letting everyone know that you had a great night out! It has much more potential and can help you to:
Promote a service, product or event

Share content from your website

Drive traffic to your website and ntpages profile

Engage with like-minded users

Promote other people's content
Top Twitter Tips
To have any hope of succeeding in the Twittersphere you need to be fairly dedicated, especially when you start out. Here are some top tips:
Consistency – the key to developing a following on Twitter is to post relevant content regularly.


Target market – make sure you know who you are speaking to, what they want to hear and what they are saying. The real challenge is getting the right audience to see your tweets.


Strategy – develop a Twitter strategy that provides value to your target audience.


Manage – ensure you manage your content strategy, with regular monitoring that ensures you stay on message.
Signing up to Twitter
Before you can begin using Twitter you need to register yourself, or your business, with a username and password. Besides detailing your full name, which appears on your profile, you need to select a username which is prefixed by @. If you are setting up a business or company account then you need to try choose a user name which reflects this. You can also detail a short bio about your company, include a link to its website and coordinate the branding of your page to match. When you first create your account, your username (eg: @nt_pages) becomes part of your Twitter URL (http://twitter.com/nt_pages) and is the easiest way of being found on Twitter.
How do I Access Twitter?
After you have signed up and have a username you can access Twitter from your computer or mobile phone. All smart phones including the iPhone, Android-based devices, Windows phones and BlackBerry will have this capability, typically via a web app which you can download to your phone or via the web browser. If you don't have a smart phone you can also use SMS to tweet, which is handy when you are not in range of wifi or an internet connection.
Getting to Grips with Twitter Culture
Before you become overwhelmed by all the @, # hashtags and talk of tweets, it makes sense to get under the skin of Twitter – it is all very simple once you get the hang. Here are some essential aspects you need to master before you start tweeting:
Tweets - think of tweeting as sharing your thoughts in a brief, casual manner – much like a text. Tweets are designed to be brief and were inspired by text messaging on mobile phones, which emphasise concise communication. The only limit you have is that each tweet or message can only contain a maximum of 140 characters – which is a bit like a long sentence really.
Following - when you choose to follow someone on Twitter (a bit similar to adding them to your friend list on Facebook) you will see updates from them every time they post a tweet. For a company these may be tweets to announce new products, special deals, company news or a special event. You choose who you follow, so you can match this with your specific interests. Equally if you don't enjoy someone's tweets you can just as easily unfollow them. Start by following people you know (colleagues, friends) and then follow people that they interact with regularly. A great place to gain followers is from your ntpages profile or your website, which enables you to maintain an ongoing relationship with your clients. Here you could embed a Twitter icon or link asking people to follow you to get the latest updates. Twitter also has a 'Who to follow' tab on the homepage that suggests people with similar interests, and there are also Twitter list directories of like-minded people online.
# Hashtags - you are going to come across the '#' hashtag symbol a lot on Twitter. It is a way of marking keywords or topics in a tweet, and is used before the relevant keyword; for example: #massage. If you click on any hashtagged word it will bring up any tweet in that category or topic. So if you click on #massage, you will find tweets from other people in the Twittersphere also discussing massage. And while hashtags makes it easy to follow subjects that interest you or topics that are trending on Twitter, it also enables people to find your business, service or practice.
Links - if you want to put links into a tweet - say to your ntpages profile, Twitterquette requires that you shorten these to save on your precious 140 character limit. Twitter does now automatically shorten links for you, though utilities like the popular bitly do still create shorter versions.
Retweeting - you are also able to retweet a message - basically 'forwarding' your followers a post that was written by another person on Twitter. To do this you copy and paste the original tweet and send it out, usually with 'RT' – for retweet - and the original tweeters username at the beginning of the tweet (RT @nt_pages). This is good Twitterquette and will help you develop relationships with others, as well as create dynamic discussions with your followers.
Serial Tweeting - if you are serious about using Twitter and are likely to tweet consistently it makes sense to use a program such as Tweetdeck or Hootsuite. These are utilities dedicated to helping you manage your Twitter account more effectively. Besides tracking conversations more efficiently in separate streams, they allow you to see your replies and direct mentions, as well as following topics (#hashtags) that interest you.
Why not visit the ntpages twitter page for an idea of what it is all about? Good luck and happy tweeting!
Originally published on Jun 27, 2011